Leading retailers and brands across the globe have grown their revenue with Algonomy's omnichannel marketing software.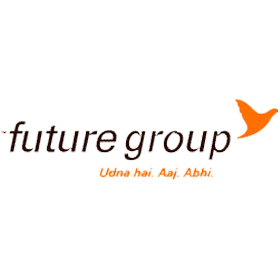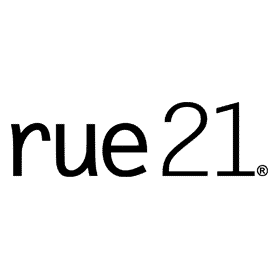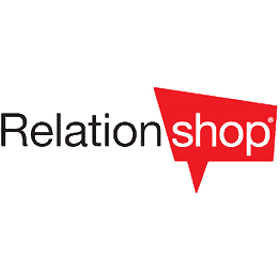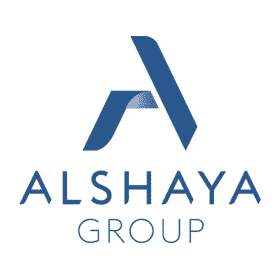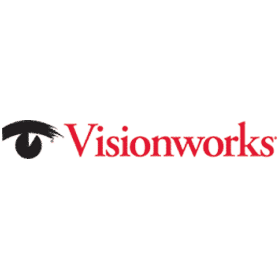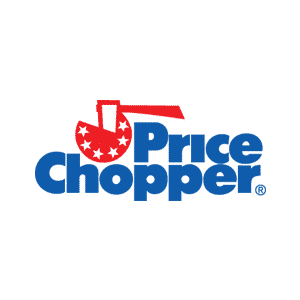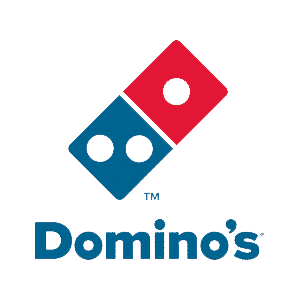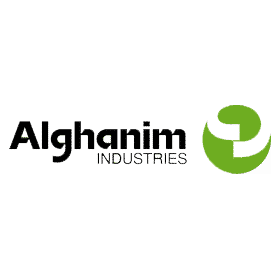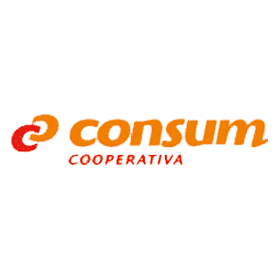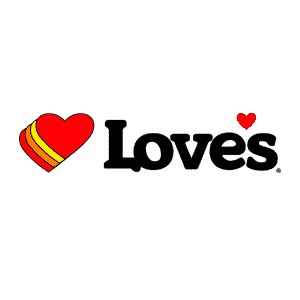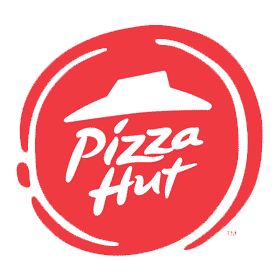 Plan. Orchestrate. Test. Optimize. Repeat.
Leverage machine learning algorithms and advanced analytics to personalize engagement across the entire customer journey.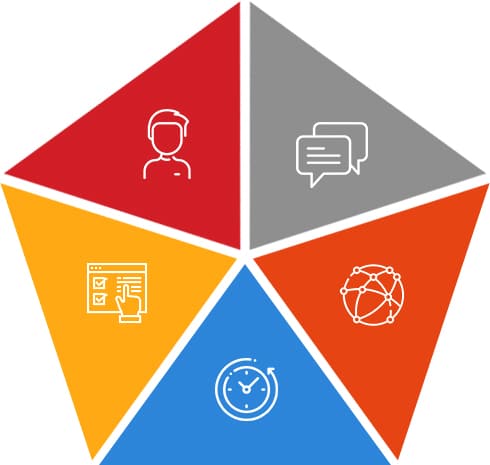 Right Person
Know your customer inside out
Right Message
Individualize interactions, offer and product recommendations
Right Channel
Connect with customers on the channels of their choosing
Right Time
Engage with customers at an optimal time
Right Experiment
Test the message, channel, and time to optimize for maximum response rate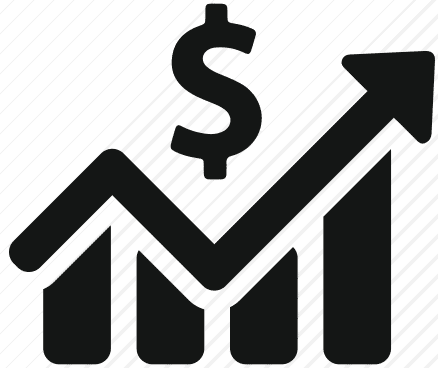 Improve Your Return on Marketing Investment (ROMI)
Drive journey-based campaigns based on deep customer insights. Improve your marketing campaign ROI with real-time journey optimization.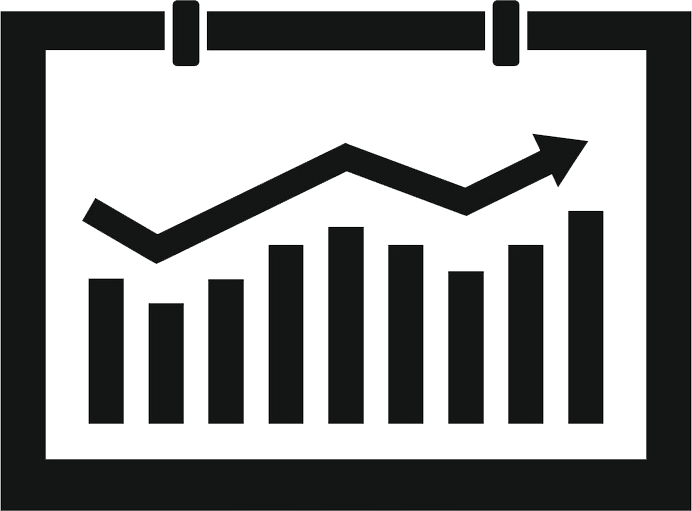 Scale Your Omnichannel Campaigns
Enable seamless API-based integrations with existing systems and tools. Natively built for large-scale omnichannel campaign execution and automation.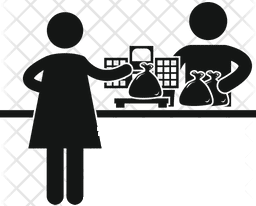 Accelerate Time to Value with Retail-specific Features
Use out-of-the-box integrations and an intuitive UX to create workflows, drive campaigns, accelerate deployment cycle, and deliver fast ROI.
The Impact of Omnichannel Marketing
10-20%
Increase in online revenues
2X-3X
Engagement across channels
26%
Growth in incremental sales from targeted campaigns
8-10%
Reduction in marketing investments
50-60%
Reduction in campaign management time
Real-time Customer Profiles
Get a Deeper Understanding of Your Customer
Get a unified view of each customer across online and offline channels—complete with transaction history, affinities, purchasing habits, activity timeline, and more.
Benefit from Dynamic Audience Segments
Leverage pre-built, automated segments to activate audiences for specific use cases such as churn, cart abandonment, etc. in real-time using an intuitive UI.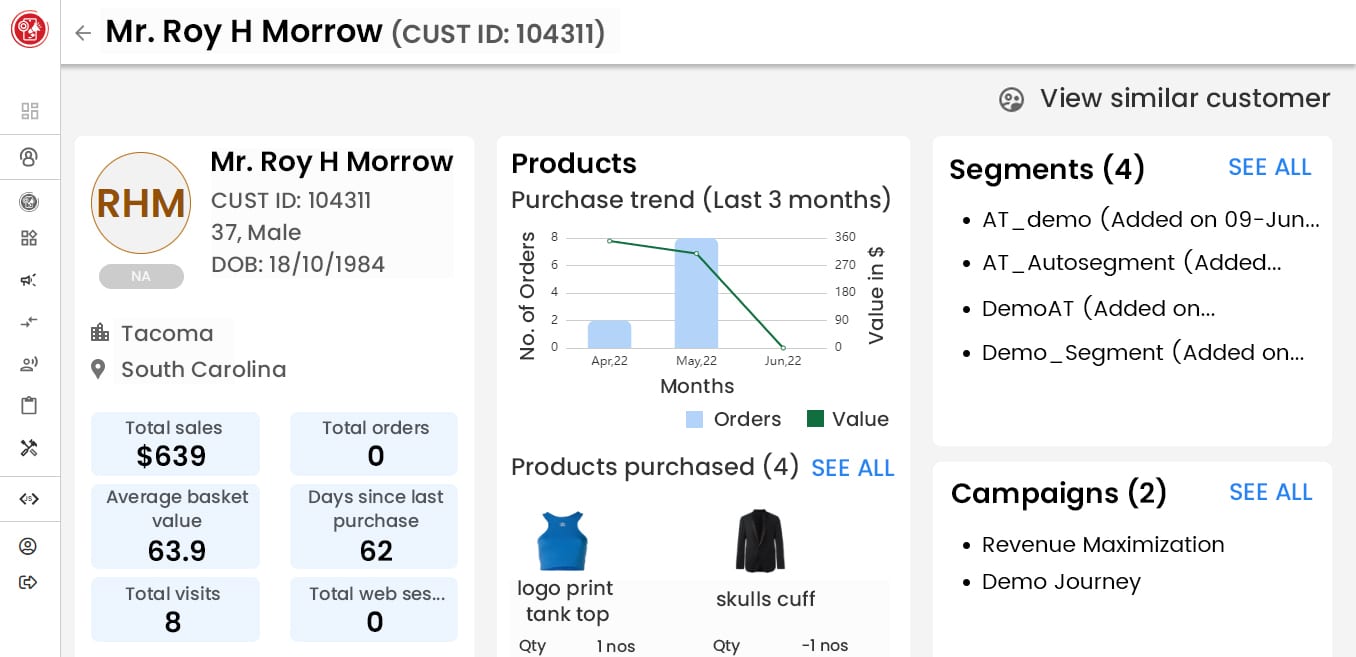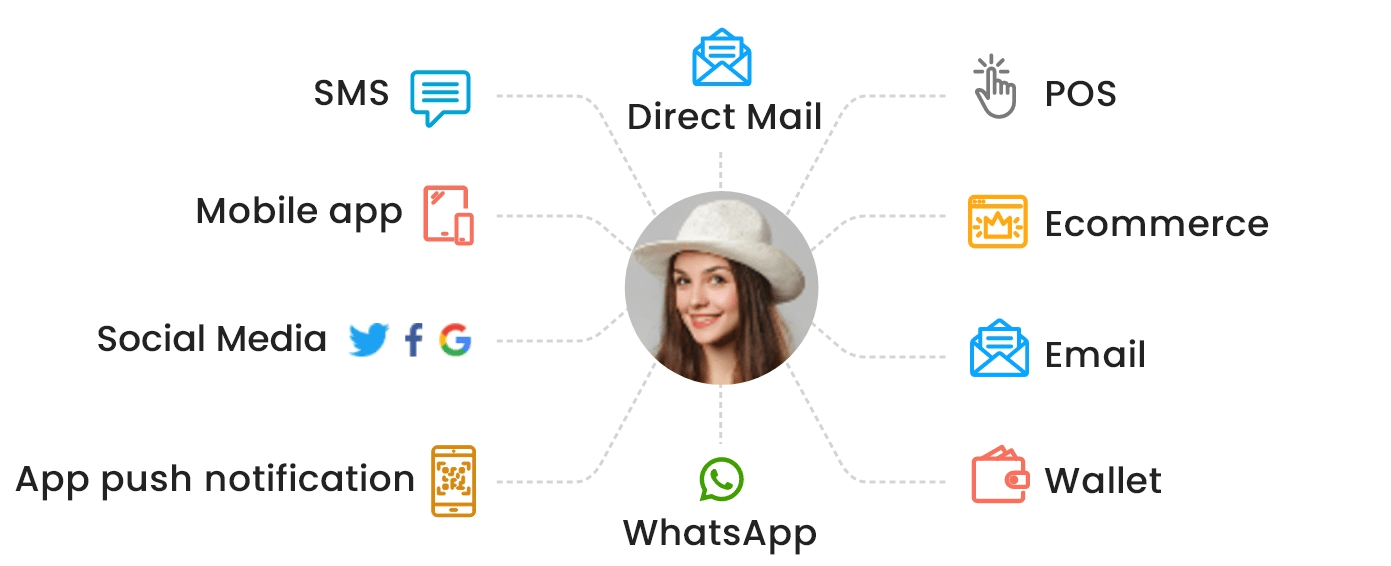 Omnichannel Orchestration
Send Personalized Emails & Push Notifications
Create emails using pre-built templates or modify them with simple drag-and-drop options. Connect with customers in real-time through push notifications for iOS and Android.
Automate Customer Journeys
Be it a trigger-based journey or an event-based journey, the tool pushes relevant messaging that nudges the customer down the purchase funnel.
Minimize Your Effort with Journey Templates
Choose from a repository of prebuilt campaign templates to build campaigns from scratch, or build custom templates to suit your audience and business requirement.
Automated Campaign Management
Manage All Your Campaigns From One Place
Use an intuitive Campaign Calendar—built with the business user in mind—to create, modify, and track a campaign and the journeys within.
Create Customer Journeys With Ease
Use simple drag-and-drop features to build customer journeys. Activity, Delay, Conditions, Channels can be added in the journey.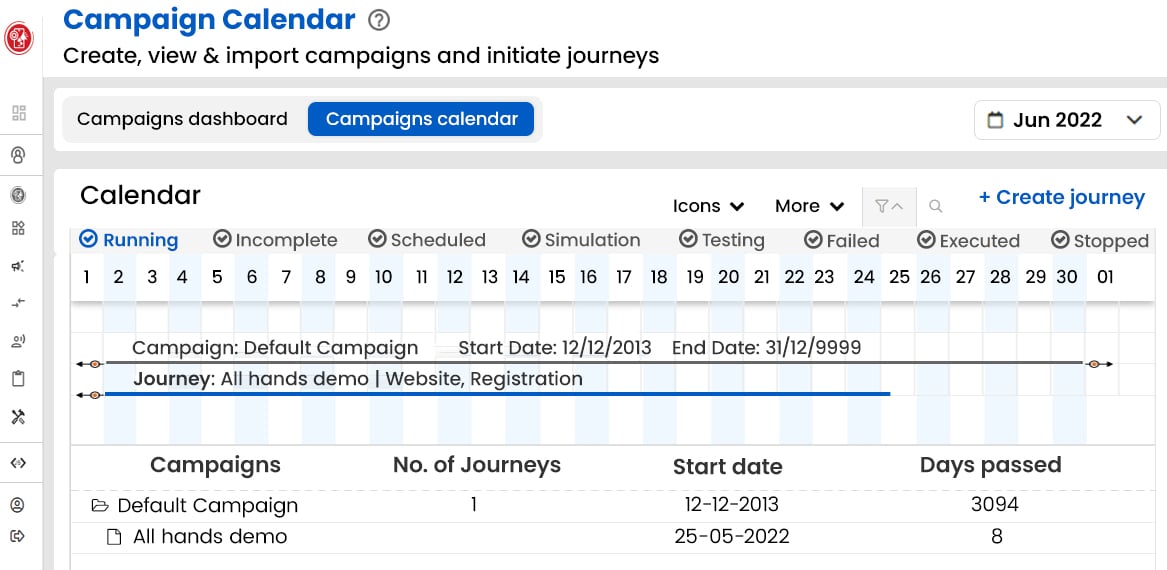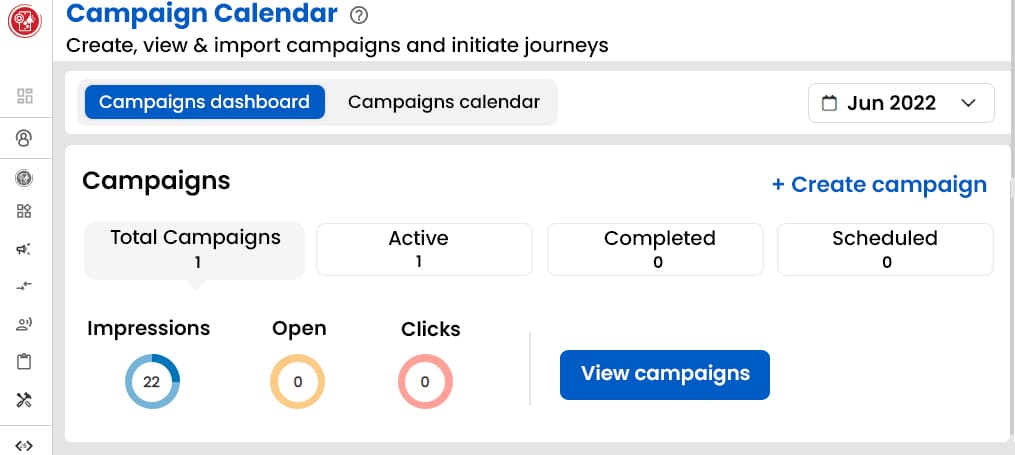 Measure Campaign Effectiveness with Journey Analytics
Optimize Campaigns for ROI & Engagement Metrics
Measure and optimize your campaigns based on the KPIs that matter the most—page views, repeat visits, cart adds, conversions, etc.—not just clicks.
Gain Instant Insights with Built-in Reporting
Use out-of-the-box data visualizations, dashboards, and reports to drill down into individual and overall promotion, campaign, and journey performance.
What Leading Brands Say About Our Personalized Marketing Software
"
With Algonomy's CDP and Marketing Automation implementation, we are able to better understand our customers and their shopping journeys in fashion. This enables us to easily build micro-segments and create targeted propositions.
"
Jitendra Kanojia
Head of Omnichannel and Customer Engagement, fbb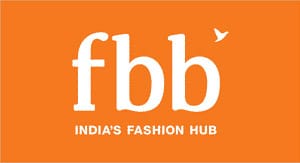 "
We know that we have only just begun to take advantage of Customer360 and TargetOne solutions and we hope that the new organization as Algonomy will allow us to advance even further and achieve the challenges we have set ourselves.
"
Fernando Gisbert Torres
CMO, Consum

Seamless Technology Integrations
Algonomy provides out-of-the-box integration with POS, commerce platforms, data platforms, cloud providers, loyalty, and other technologies.

Draw Inspiration From Our MarTech Resources
Explore our MarTech resources—best practices, case studies, videos,
and more—to stay ahead of the curve.
Explore More in Personalized Marketing
Engage™
Personalized Content & Promotions
Build one-to-one relationships with your customers by displaying content that engages them across all buying channels — web, mobile, and email.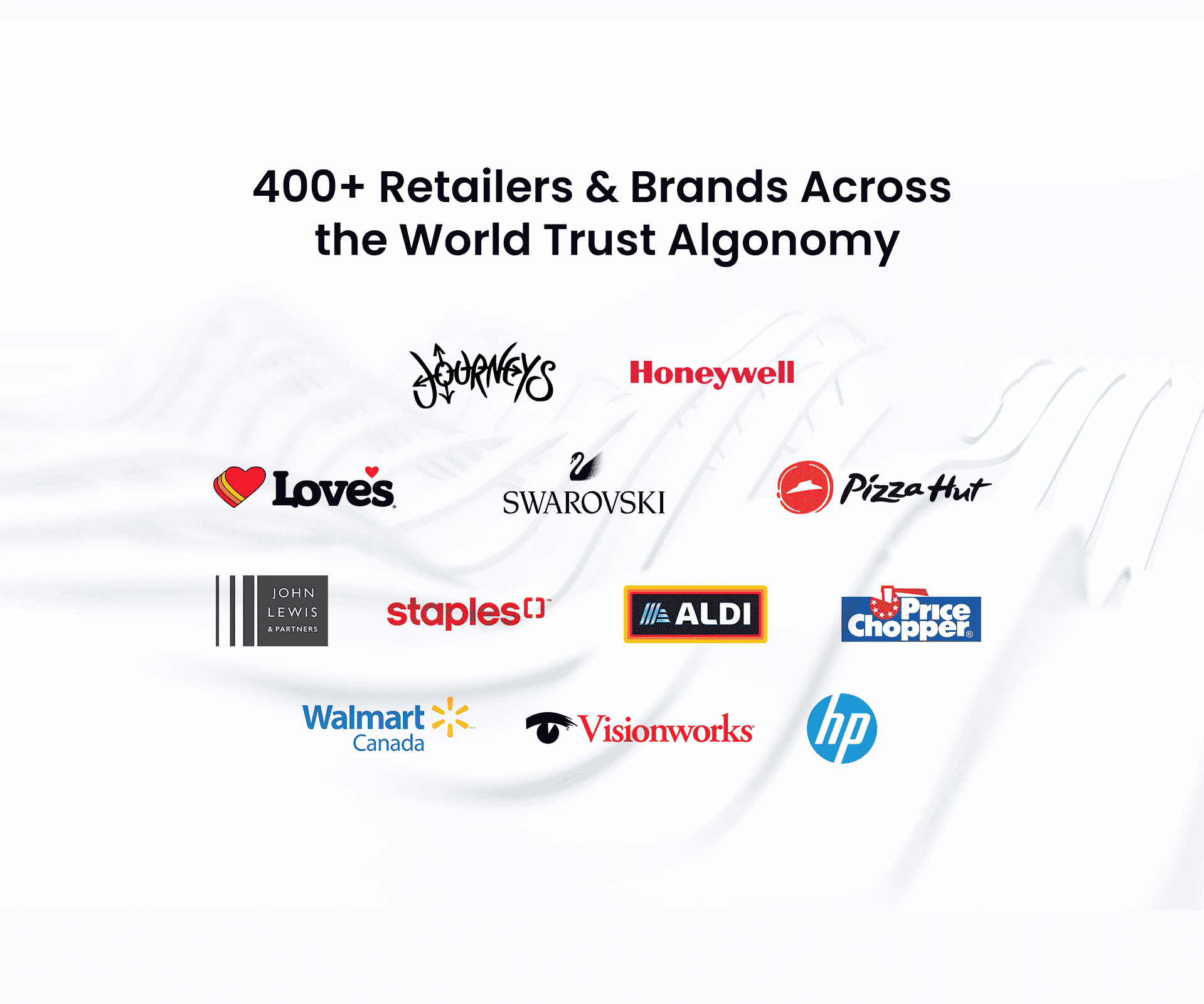 Request a Personalized Demo of Algonomy Campaign
Algonomy Campaign powers personalized marketing across the channels of email, website, SMS, mobile apps, social media, and direct mail.
Algonomy Campaign provides real-time audience activation with automated segments for contextually relevant engagement.
Algonomy offers an integrated platform with customer data, insights, personalization, and omnichannel orchestration for seamless customer engagement.
Algonomy offers advanced campaign and journey analytics for measuring campaign effectiveness in real-time to help improve marketing ROI.
It is the only retail-specific tool supporting industry-specific use cases for faster time to value.
Algonomy understands the unique needs of different retail segments and has proven expertise with the verticals of fashion & apparel, grocery and hypermarkets, convenience stores, restaurant/QSR, specialty, pharma & healthcare, beauty, consumer electronics, B2B, and more.
Cart Abandonment
Track shoppers who added items to their cart but didn't complete the transaction. Nudge them down the purchase funnel with reminders or limited-time offers.
Browse Abandonment
When a visitor views a product page and doesn't proceed to add it to the cart, send messages that leverage the product information and encourage the visitor to re-enter the buying journey.
App Launch Abandonment
Track users who launched the app but did not add items to the cart or complete a transaction. Send relevant notifications based on the time of day when the app was launched.
List-based Recurring Journey
Create a list of customers who have not installed your mobile app. Send them SMS messages containing a deep link to the app, incentivizing them for installing and using the app.
Definitely. With new found comfort in shopping on digital channels, customers are truly omnichannel now. Research says that omnichannel consumers spend over 20% more. With this as the new reality, retailers must invest in their omnichannel presence to connect with customers in the channel of their choosing.
As digital sales in the retail industry experience a significant jump, Algonomy Campaign helps retailers and brands connect with customers through omnichannel journey orchestration supported by CDP, personalization, and marketing services, helping them realize revenue growth goals.