Verkkokauppa.com is Finland's best-known and
most-visited online retail store. The company offers
over 65,000 products in 26 product categories — from
consumer electronics to pet food.
The Challenge The omnichannel retailer wanted to improve the
experience on digital channels with a focus on
personalization across the buying journey, no matter
how shoppers choose to interact. With Algonomy,
Verkkokauppa.com aimed to:
Scale personalization and reduce the need for manual rules to
make search results relevant, both for new and known shoppers
For its consumer electronics categories, the retailer wanted to reduce
the load on merchandisers to create cross-sell recommendations
and bundles
Make recommendations work for new products that do not have
historical behavioral data
It is vital for online stores to be able to offer customers products in an increasingly personalized and targeted manner, to facilitate a positive customer experience and thus increase customer satisfaction and loyalty. With Algonomy, we have access to a very innovative personalization technology and a trusted partner that is helping us grow.
Kalle Koutajoki,
Chief Sales Officer,
Verkkokauppa.com
Product Used Algonomy Personalization Suite: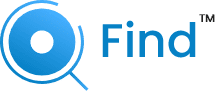 Top Brands Trust Algonomy
Move from Segmentation to 1:1 Personalization at Every Customer Touchpoint Complete, unified commerce personalization
Connect all digital path-to-purchase touchpoints — search, navigation, recommendations, and content — to deliver one personal experience that supports the complete customer journey.
Most comprehensive library of 150+ personalization strategies
Cross-sell and upsell seamlessly by leveraging product attributes and compatibility data. Create automated recommendations and bundles that take the load off your merchandisers. Algorithmic decisioning for every user with real-time context
Leverage AI to detect each shopper's stage in the buying process, and combine it with their affinities to pick the best strategy that delivers the most relevant 1:1 experience while meeting your revenue or engagement goals.
Want to learn more about our commerce solutions or personalization offerings?