Get Automatically Updated Profiles for Real-time Engagement and Campaigns
Dynamic Profile Stitching
Break down data silos by unifying data—including behavioral, transactional, campaign response, eCommerce, and app—for a single view that truly reflects each customer's tastes, preferences, and behaviors.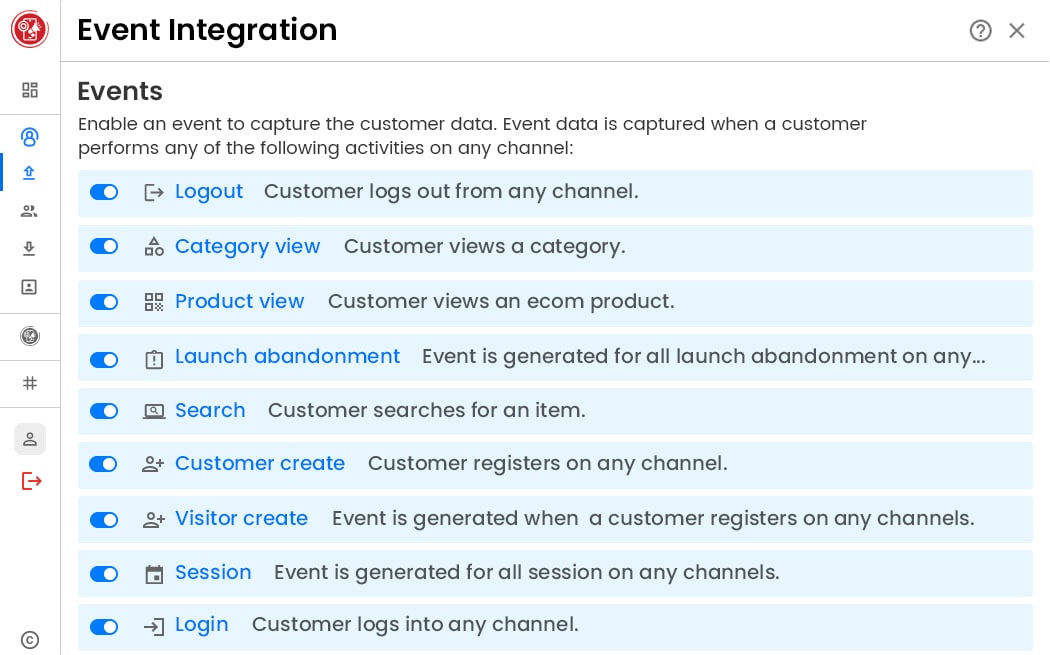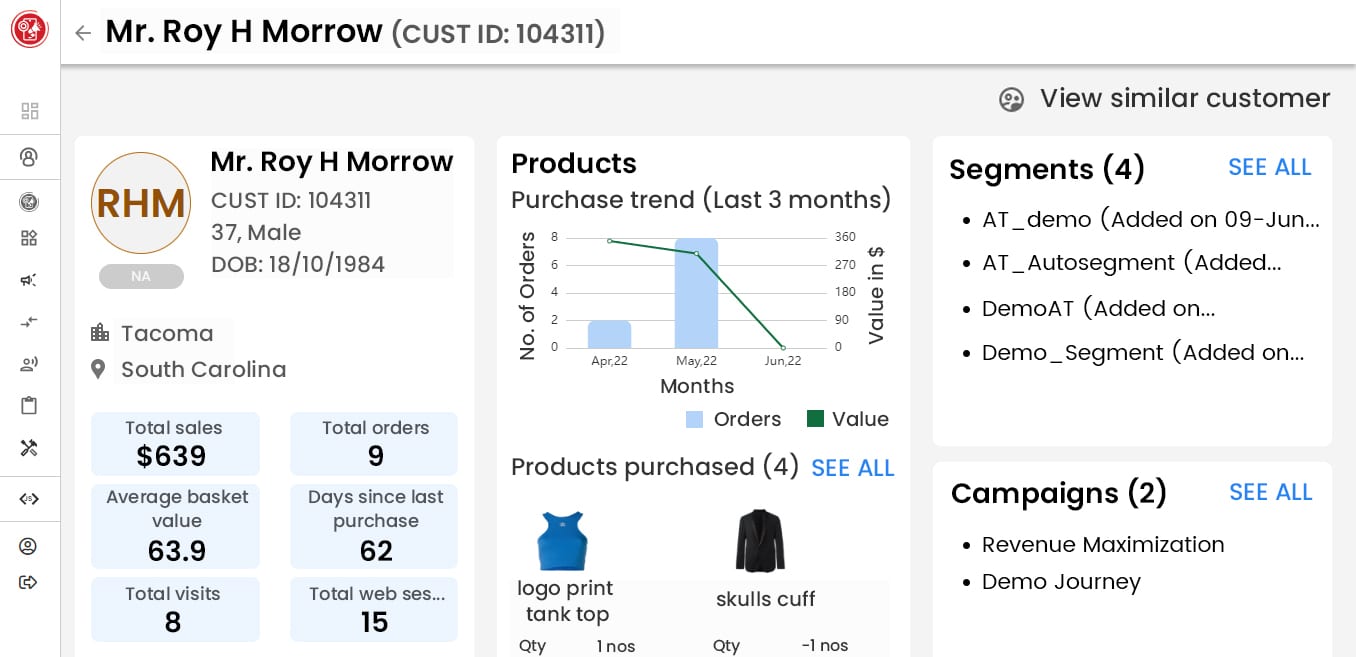 Identity Resolution & 3600 Customer View
Stitch together known logins with anonymized user identities using deterministic and probabilistic algorithms. Get a comprehensive view of the customer, complete with demographic data, purchase history, interests, activity timeline, and more. Create a list of customers similar to your chosen profile for campaigns.
Granular Insights for Deeper Understanding
Leverage actionable algorithms that replace guesswork with insight-driven decision-making. Access insights in real-time such as customer growth trends, geographic distribution, AOV by category, purchase funnel, top selling brands, and many dashboards and visualizations.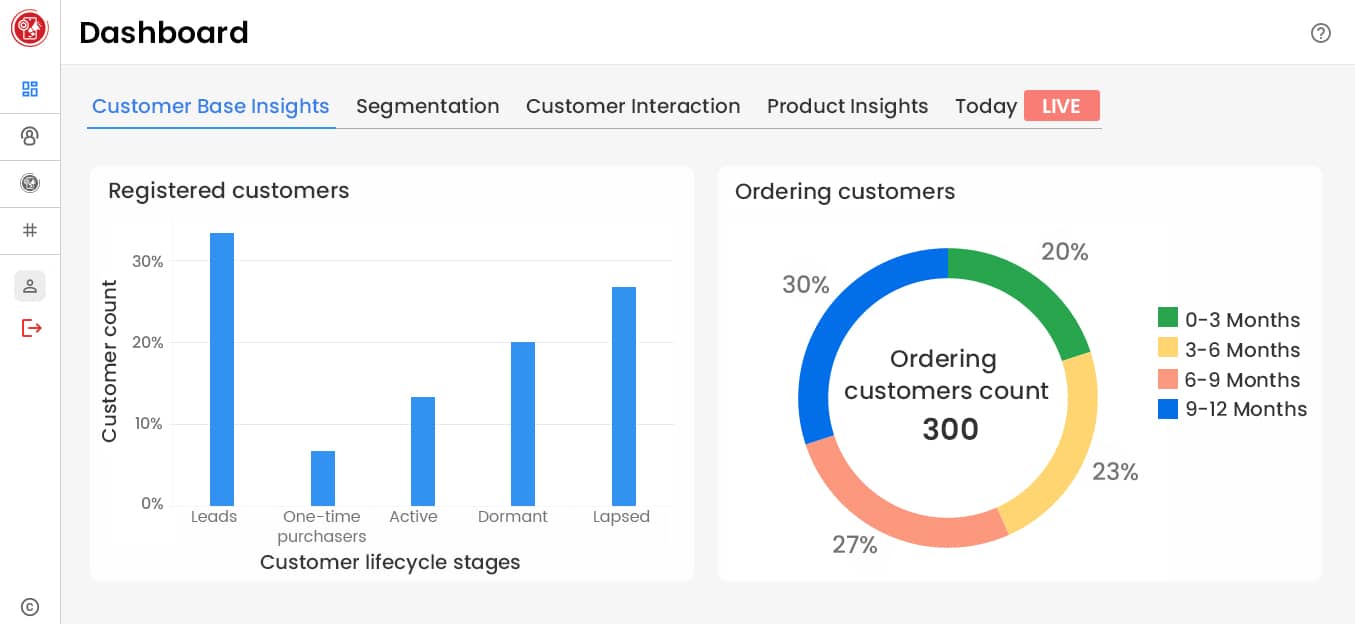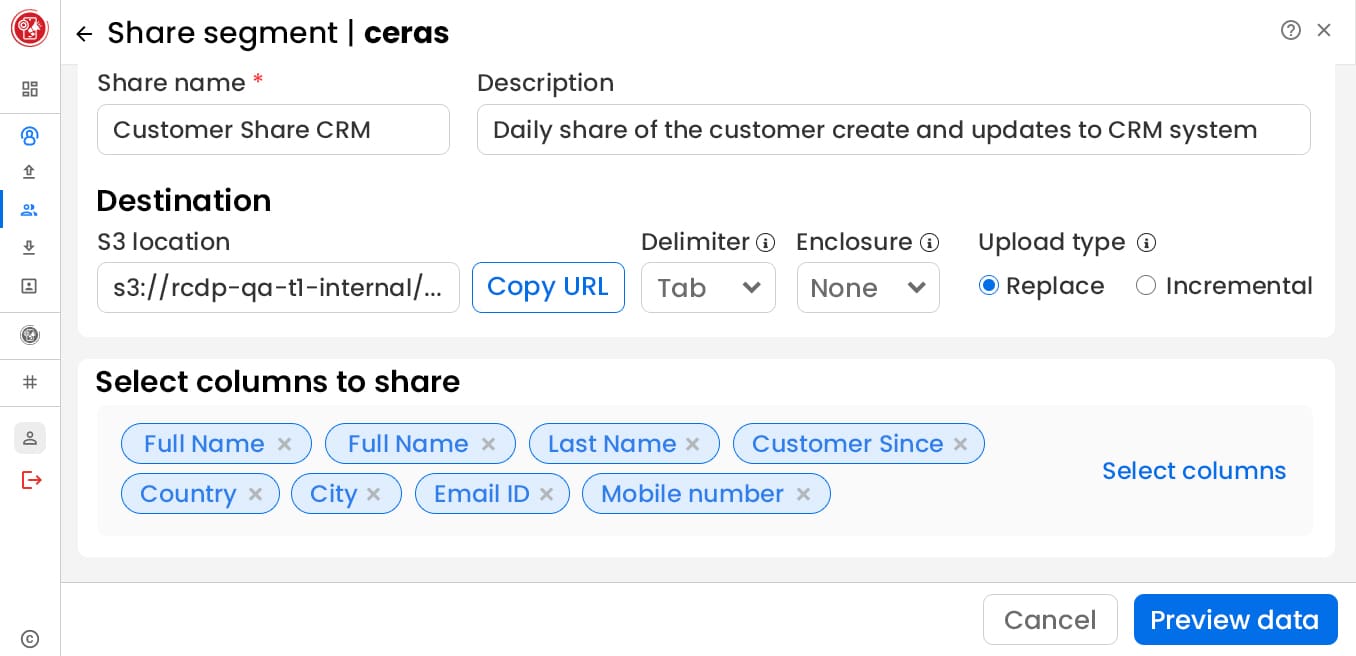 Real-time Audience Activation
Enable instant activation of your audience to drive personalized, journey-based customer engagement across online and offline channels, by connecting with external solutions.
Hyper-personalize Everywhere, Every Time. Explore Our Digital Solutions
Customers expect contextually relevant experiences no matter when and where they choose to engage with your brand.
Use real-time customer profiles to enable
hyper-personalized engagement in the moment.
Gain a Competitive Edge with Real-time Customer Profiles