Real-time
Customer Data Platform (CDP) Explained
The Technology & Tradecraft
of Hyper-Personalized Buyer Experiences
Real-time Customer Profiles
Intelligence Hub
Real-time Audience Activation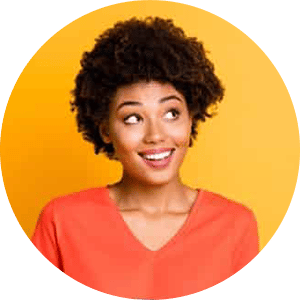 Imagine you are a birder visiting a sanctuary for the first time. You are armed with the best camera, lenses, filters, and binoculars. But can all these tools help you get the best sightings from the ground?
Certainly not. You need to be in a watchtower to spot, zoom in, and observe or click that majestic Hornbill or that elusive Ruddy Kingfisher.
A Real-time Customer Data Platform (CDP) is to businesses what a watchtower is to a bird sanctuary. And the customer is that elusive bird. To get a panoramic 360-degree view, stitch together the best snapshots of the customer landscape, and then seize the perfect moment to click the subject, B2C players need to be at the top of the game, in the watchtower.
This article explains the technology and tradecraft of a Real-time CDP and how it offers businesses actionable consumer insights that enable smart decisioning.
81% of retail shoppers search online before they buy, and 73% use multiple channels across their shopping journey. However, 31% of the retailers are unable to track them, and 38% are able to do so only occasionally. Moreover, 35% of marketers say that poor data quality affects their consumer targeting. The outcome – 10% in lost revenue due to the inability to deliver omnichannel customer experiences.
Every time a consumer shops online, they leave behind trails across their journey. These are the non-linear and often crisscrossing interactions that conjure holistic behavioral and transactional profiles of consumers.
They occur across devices, demographics, consumer cultures, and socio-economic trusses. Marketers would simply get overwhelmed if such colossal data streams were presented to them on an "as is, where is" basis.
Marketers need data to come to them as a unified, seamless, cohesive, and collaborative flow. It is like the confluence of several tributaries into a larger river. Zettabytes of data emerging from various channels and touchpoints must integrate into a singular, hybrid current such that stakeholders can make sense of it.
However, retail marketers often miss the bus due to the lack of a reliable data management solution.
This is where CDPs come into the picture. CDPs are software that perform this transformational job of converting data into deep insights, which are then used by cross-functional teams to design and deploy lean, dynamic, and smart marketing strategies.
In short, CDPs are the tailwinds of growth for digital-first marketplaces. They are essentially AI and ML-powered algorithmic engines, requiring no manual stitching of data. Real-time CDPs can be activated in the "here-and-now" buying moments.
They integrate seamlessly with existing architectures and update consumer profiles in real-time, enabling marketers to drive contextual messaging across engagement channels – be it the web or mobile commerce, email, physical stores, or contact center interactions.
Today, CDPs have become indispensable to data-driven personalization. Businesses with agile CDPs have realized up to 800% ROI on marketing budgets. Not surprisingly, the global CDP topline is expected to touch $10.3 billion by 2025, growing at a CAGR of 34% during the forecast period 2020-2025.
Welcome to the platinum age of CDP-enabled, hyper-personalized customer targeting.
To understand this, we have to first understand the CDP framework.
It is a combination of various software that includes SDKs, APIs, webhooks, and other intermeshing software whose collective job is to consume incoming data from various touchpoints and integrate it into a single data flow. These touchpoints are spread across channels – browser, app, chat, on-call, in-store, email, and so on.  Data collected from these channels is rich in range and variety – demographics, transactions, behavioral, POS, and device/gadget-centered.
The richness, range, and diversity of these data points make a CDP architecture good or bad.
Now, the nuts and bolts.
So, how is data collected and collated by a CDP? Conventionally, data flows are parked in a mainframe for a predetermined period, and then bunched together and sent to a CDP. However, in real-time CDPs, data is "streamed" live into the architecture from multiple consumer action points such as websites or mobile applications.
From then on, the CDP takes over to perform its transformational task, beginning with data unification. This is an algorithmic procedure; powerful algorithms treat data of all shades and produce a data band of single and secular hue, much like the prismatic process.
It is a never-ending task, with the algorithms continuously processing data from individual customer profiles and feeding it to the dynamic charts that instantly reflect even the minutest changes in customer journeys, and how they engage with the various touchpoints in their search-to-shop funnels. The process is known as customer identification and unification, and the outcome is a single customer view or SCV.
While treating data, algorithms also sanitize, validate, debug, and deduplicate it, to create clean, rich, and unambiguous data feeds.
To elaborate, a CDP first collects behavioral, transactional, and identity data, and then links customer identifiers to build a 360-degree customer view. It deduplicates multiple profiles a customer might have and further enriches the profile with third-party data to create a Golden Customer Record. This record serves as the single source of truth for a customer's data.
Next comes data analyses wherein CDPs offer multiple advantages:
A CDP uses ML algorithms to create complex micro-segments, enabling persona-driven, targeted marketing.

Churn prediction is a critical feature that enables marketers to predict potential customer migration cases and take proactive steps to pre-empt them.
Market basket analysis or affinity analysis helps in using machine-learned data mining results to understand which products are frequently bought together.
Propensity modeling helps to predict behavioral patterns of visitors, leads, and customers, which helps in lead conversion.

Lookalike modeling makes it easier to identify potential customers and expand the customer base.

Customer Lifetime Value (CLTV) is a customer's transactional history throughout their lifelong association with a product or service.
Measuring the impact of incentivizing campaigns through promotional tactics is yet another useful CDP feature.
Thus, CDP data analyses offer both past and future snapshots, allowing marketers to be on the top of the game – in the watchtower, as analogized at the beginning.
Lastly, the activation of marketing strategies and campaigns based on CDP analytics. Herein, features such as hyper-personalization, campaign orchestration, full-funnel buyer journeys, and cutting-edge CXs, among others are all manifested now, with the prowess of a lean and agile CDP archetype.
Based on the above, CDPs can be divided into three main archetypes:

The software stack focused on accessing and collecting data across consumer touchpoints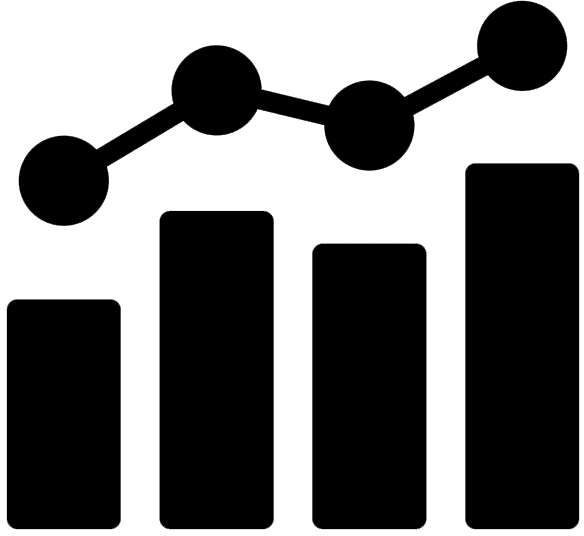 The toolkit responsible for churning analytics – making sense of the data streams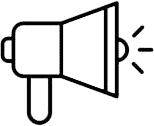 CDPs dedicated to the end goal of creating and enhancing responsive advertising and marketing campaigns

Focuses on message delivery through email, mobile apps, website, advertising, CRM, or a combination of these
Wrap-up
Raw data from different touchpoints of a customer's buying journey begins streaming into the CDP
Data is collected and collated under that customer's unique ID, or their cookie-based data
Single customer views or SCVs and Golden Records are created
Analytics reports are built
Audience segments are created
Strategies are framed
Hyper-personalized campaigns are orchestrated
The Global CDP Market Size
In an increasingly consumer-influenced world, the term CX, until now just considered short for customer experiences, has now expanded its context to customer expectations. Delightful experiences are now rooted in exceeding expectations, not just meeting needs. CDPs are increasingly becoming a key component of the MarTech stack, helping businesses embrace this profound new CX philosophy.
Further, the rapid growth in digital buying, catalyzed by disruptions due to the pandemic, has underscored the need for proactive and agile CDP frameworks. In 2020, the global eCommerce sales were valued at $4.2 trillion, accounting for 17.8% of the total retail sales worldwide. The eCommerce segment is forecast to continue its accelerated growth and account for nearly a quarter of the total retail sales, at a value of $7.4 trillion in 2025.
A turning point in CDP growth occurred when overnight, brick-and-mortar databases were deemed defunct in the wake of mobility restrictions posed by the pandemic. Businesses had to design and deploy data-sharing IT archetypes that could be accessed from numerous locations. And CDPs provided a ready and reliable solution to this unprecedented, pressing need.
That said, CDPs were destined to be the growth engines of Industry 4.0 – "Digitalization is the core driving force of the fourth industrial revolution." The pandemic only accelerated their growth – "The novel coronavirus acted as an accelerator of data solutions."
As per the current forecast, the global CDP market is predicted to grow from $3.5 billion in 2021 to $15.3 billion by 2026, at a CAGR of 34.6%.
Customer Data Platform Market By Region (USD Bilion)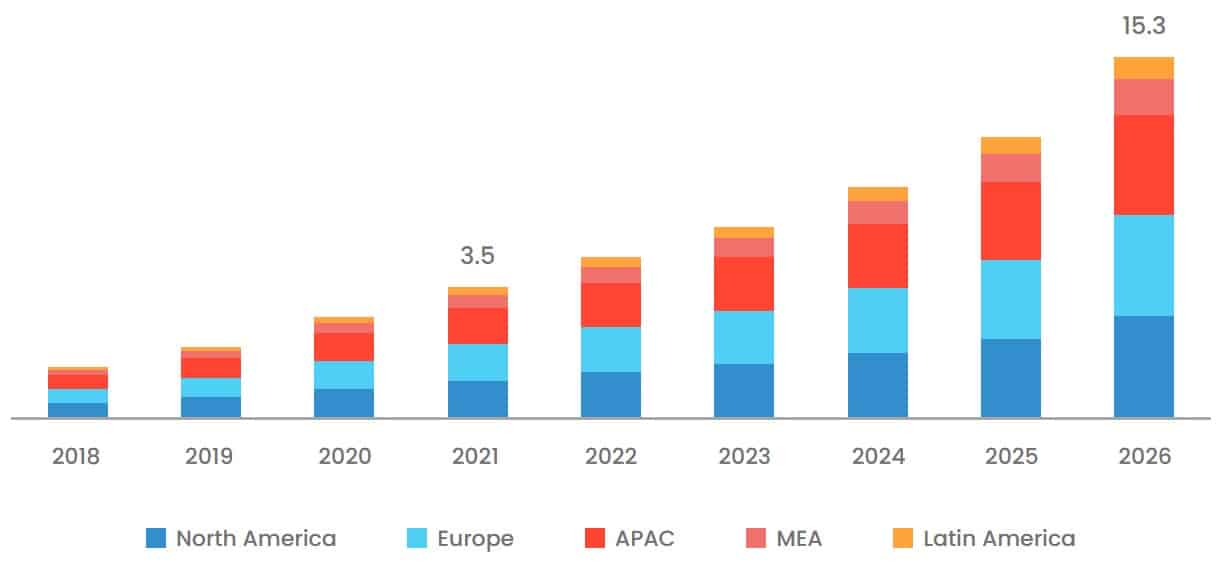 Source: MarketsandMarkets Analysis
The AI and big data segment, of which CDPs are an offshoot, has been ranked as the third fastest-growing IT domain. Another report reaffirms this forecast; it says, AI, blockchain, cloud computing, and big data are the major technologies catalyzing the strong growth of the CDP market.
There are several more factors driving the exponential growth of the CDP market. Today, digital transformation has become the norm rather than a one-off sighting in the global corporate landscape. To cite a trending quote – In the future, every company will be a digital-first company.
And in this journey, CDPs are manifesting the dreams and aspirations of both businesses and customers. By enabling hyper-personalized omnichannel customer experiences across the entire purchase lifecycle, it offers businesses never-before-seen opportunities to keep customers loyal and outshine the competition.
Next, technologies such as AI and ML – the backbone of CDPs, are evolving by the minute and acquiring formidable capabilities. Also, the marriage of digital and disruptive tech is working wonders for marketers, and they can't have enough of the spoils.
According to SAS, 67% of engagement between a brand and its digital-savvy consumers will be facilitated by smart machines by 2030. And within the same time, 69% of customer engagement decisions will be enabled by smart means. This is music for the CDP segment as the technology exists to make decisioning easier, faster, and more effective—at the enterprise level—and help deliver consistent, individualized customer engagement.
Here are some key near-term predictions for the global CDP market:
Mainstreaming of AI and ML in decisioning will fuel CDP growth
'Real-time CDP' will be the buzzword for forward-looking organizations
Individualized CX will be the primary goal of CDP users in retail and eCommerce

Retail, eCommerce, and healthcare companies will drive CDP growth.

In terms of CDP types, the 'campaign' category is the most common and will grow the fastest.
How CDPs Make a Marketer's Life Easy
Be it enabling personalization, delivering on customer expectations in the moment, or driving customer loyalty and retention, CDPs are empowering marketers to do it all with greater ease and efficiency. As outlined in our blog, the right CDP can solve the following CMO challenges: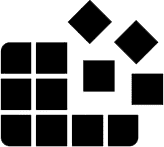 Addressing Fragmented Data
54% of businesses say the lack of data quality and completeness is their biggest challenge to data-driven marketing success. A CDP gives you access to unified customer data, which in turn makes delivering unified customer experiences possible. Further, it arms you with the intelligence required to personalize every experience at an individual level.

Doing Away With Generic Campaigns
Customers today can see through 'spray and pray' marketing tactics. They see it as a nuisance and prefer to engage with brands that make every experience feel personal. A CDP's ML algorithms generate complex micro-segments using cross-channel customer data. This allows for highly targeted, customer-driven (and not channel-driven) marketing, which is vital for customer retention and value addition across the customer lifecycle.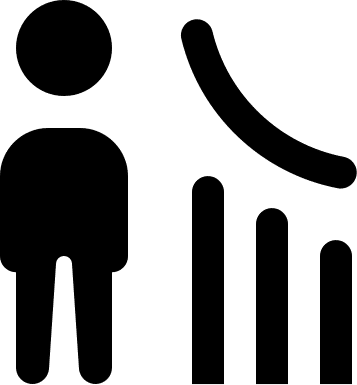 A shopper is bound to change or evolve over time. Companies that overlook this fact often end up losing customers who were once loyal. A CDP continuously refreshes data related to customer behavior, choices, and preferences, helping retailers always stay a step ahead. Further, it allows for churn prediction modeling that alerts retailers of at-risk customers. This helps retailers take corrective action such as sending attractive offers on products and categories a shopper prefers.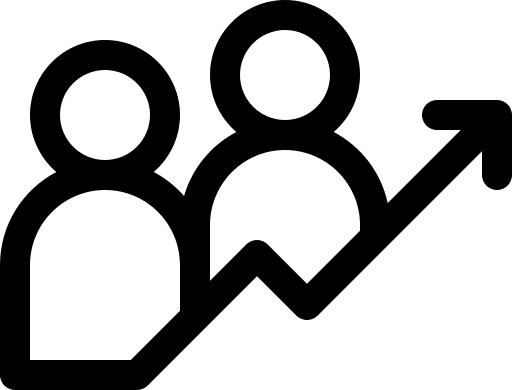 Expanding the Customer Base
Lookalike modeling is a CDP lexicon that helps retailers use data and insights about their existing high-value customers to identify similar potential customers. Retailers can then drive acquisition campaigns, with highly relevant messaging and offers, to win these customers. Lookalike modeling is an effective approach as it considers data related to behaviors and preferences around brands, product categories, channels, etc. as opposed to just using shallow demographic information.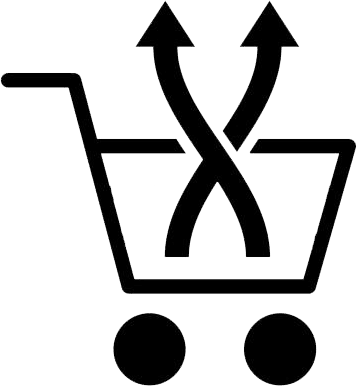 Improving Results From Upselling & Cross-selling
A CDP allows for market basket analysis – a data mining technique that helps retailers understand a customer's purchase patterns. It helps retailers get a deeper view of a customer segment with insights such as average basket size, average number of days since the last purchase, and brand and product affinities. These insights enable retailers to make relevant upsell and cross-sell recommendations, resulting in better revenue, campaign performance, and customer lifetime value (CLTV).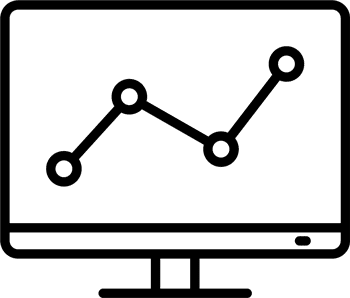 Measuring and Optimizing Marketing ROI
A CDP helps leverage campaign and journey analytics, enabling retailers to better predict customer behavior. This allows for highly targeted marketing, which is key to improving customer lifetime value (CLTV), drive loyalty, and reduce churn. A CDP also helps to identify high-value segments as well as underserved segments, helping retailers discover revenue opportunities across their customer base.

Data Management & Custom Analytics
An ideal CDP affords a Data Science Workbench that provides easy and quick access to structured data enabling the citizen user, be it a data analyst or a data scientist, to build custom models and execute complex algorithms at scale.
In conclusion, CDPs have arrived in a big way, helping enterprises and marketers break away from data silos and drive hyper-personalized customer engagement in the moment.
How Does CDP Ensure Compliance With Laws of Data Privacy and Protection of Personal Information?
Better CXs demand greater use of customer data and deployment of advanced software that may be susceptible to misuse. Given this predicament, the discussion around CDP advancement must go hand-in-hand with data compliance assurances.
Altruistic CDP vendors are walking the talk in this respect. Not only that, they are harnessing this challenge and transforming it into unique opportunities to implement trust-building best practices. CDPs are helping enterprises and brands in the EU to integrate mechanisms that help in ensuring compliance with the stringent General Data Protection Regulation (GDPR).
GDPR PERSONAL DATA
The EU's General Data Protection Regulation defines personal data as any information related to a person that can be used to directly or indirectly indetify them,including:
CDPs have capacities to facilitate full-circle compliance with the following in-built functions:
Identifying data sources
Connecting with data sources
Gathering customer data
Cleaning and correcting data
Documenting authority
Managing user consent
Tracking and managing the use
In addition, other security features such as encryption and access control are also in place, thereby fortifying data against external threats.
Apart from GDPR, CDPs also help in compliance with other regulations such as the California Consumer Privacy Act (CCPA), the Digital Charter Implementation Act of Canada, the Personal Data Protection Law of China, the Personal Data Protection Bill of India, and Japan's Act on Protection of Personal Information, among others.
Thus, from being subjects of privacy concerns, CDPs are emerging as facilitators of data privacy protection. The United Nations Conference on Trade and Development (UNCTAD) notes that data privacy and protection laws are already in place in 71% of countries, and 9% of nations are examining draft legislations. CDPs have a major role in the implementation of these country laws.
Differences Between a CDP, DMP, CRM, and Data Warehouse
CDP, customer relationship management (CRM) systems, and data management platforms (DMP) are marketing arsenal, albeit with different roles and capabilities.
As discussed earlier, a CDP's defining features are multi-source data gathering, collation, analyses, and use of it for hyper-personalized customer interactions across channels.
Data in a CDP system is collected from all types of sources – first, second, and third-party sources, as well as from different activation methods such as social campaigns, one-on-one interactions, in-device communication such as SMS and push notifications, and so on. CDP data is stored in systems forever unless a CTO or CISO deletes it.
A DMP also carries out similar functions of gathering, collating, and classifying data. However, it does not analyze it; it is merely a repository of data. DMPs are primarily marketing data centers; their data safe is not as broad-based as that of a CDP. Also, data is stored for short terms – typically, for the lifespans of individual campaigns or marketing activities.
Lastly, DMPs store mostly third-party data and data emanating from anonymous sources like cookies and device IDs. This last attribute accounts for a DMP's main shortcoming – that of not being able to manage identifiable data. Hence, left to themselves, DMPs are redundant in this age of hyper-personalized customer experiences.
CRMs collect data mainly from direct interactions between customers and brands' touchpoints. Good examples are one-on-one communications such as a sales call, an email campaign, or assisted chat. Such data is typified by personal information, contact details, survey responses, and more.
As such, CRMs are primarily the go-to data resource for customer-facing service executives, field sales staff, call centers, and the like. However, CRMs seem like dwarfs when juxtaposed with the cutting-edge capabilities of CDPs.
As for data warehouses, they are largely systems of data records, while real-time CDPs are live systems of full-funnel data processing and activation of segments for campaign orchestrations. This implies that the former are used mostly by IT teams, while the latter, by marketers.
The above differences and similarities make it clear that neither DMPs or CRMs, nor data warehouses are as fully armed as CDPs, to handle the volatile dynamics of data-driven marketplaces. Rather, their roles are confined to fulfilling niche or narrow requirements.
Hyper-personalization and targeted messaging are the obvious top use cases of a CDP, making the platform the favorite among B2C companies. Within this space, retail, eCommerce, and the services sector are at the forefront of CDP deployment, since unified customer snapshots and personalization are most relevant to them, and CDPs deliver just that.
Not surprisingly, enterprise spending on CX has increased substantially worldwide – from $471 billion in 2018 to a predicted $641 billion in 2022, registering over 36% of topline growth.
In a survey, 46% of responding companies said CX is their top business priority. With favorable CXs, companies with $1 billion in earnings are likely to earn an additional $7 million annually. From the consumer context, 73% say a good experience is key in influencing their brand loyalties.
What's more, taking the right messaging one step further, CDPs help marketers deploy them at the right time, making them more contextual. This is the ideal "right-sizing" of CXs, and companies just can't have enough of it.
CDP use cases are also spread across these domains:
A unified view of customer profiles: CDPs offer a holistic view of the customer, amalgamating data from numerous channels and touchpoints of a buying journey.
Predictive analytics: Advanced CDPs enable marketers to stay ahead of ever-changing customer behaviors.
Retargeting: Consistent data flows from multiple sources help in retargeting prospects that missed earlier interactions.
Measurable outcomes: Due to the accuracy, speed, and diversity of CDP data flows, outcomes are measurable.
Real-time personalization at POS: Enhancing relationships with offerings such as personalized coupons based on customers' purchase history/intent, past behavior, and other data.
Arrest churn: Pre-empting churn with interventions based on churn prediction modeling.
Customer acquisition: Using models such as lookalike, a CDP extrapolates data from historical snapshots and stitches lookalike profiles to apply to prospective customers and convert them.
Long-term relationships: The abovementioned "right-sizing" and "right-timing" of interactions help build sustainable relationships. This is a significant plus in a marketplace characterized by a lack of brand commitment.
How to Choose the Right CDP for Your Business
How to choose the right CDP? The solution must incorporate two aspects – how to zero in on a suitable platform, and then, how to design strategies that make it a success, post-deployment.
As a marketing or tech leader in your organization, ask your team to prepare short notes on why a CDP is needed – whether it is for predictive analytics, retargeting, arresting churn, personalizing contact center interactions, or something else.
Once the goals are clearly defined, ask for a second note that underlines the current challenges that the CDP will address. While doing this, you have to realize that this will be a major technological step – is your organization ready for the paradigm shift in terms of acceptance, IT infrastructure readiness, and cross-functional adoption?
Go to your senior management and articulate the need for a CDP. Emphasize your long-term goal and vision of the role that a CDP will play in the organization's digital transformation.
With this clarity, begin scouting for suitable vendors who meet all your requirements; there can be no cherry-picking. From the short-listed names, focus on the ones with prior experience in your industry, and initiate a dialogue. Create an overarch with your needs, aspirations, and long-term goals. Share timelines and milestones, desired time-to-value ratios, and importantly, a cutting-edge CX.
Tell them that you need a CDP that seamlessly integrates with your existing IT architecture. These are some of the integration touchpoints for best-in-class CDP outcomes:
Sales and marketing automation
Database, data warehouse, data management platforms, and customer relationship management
Web analytics
Frontend and backend eCommerce
Campaign activation
CXO and senior management systems
Social channels
Business intelligence platforms
Tag management
POS
Then, pre-define deployment timelines and milestones to set expectations right. Above all, underline the critical importance of good CX. Provide a holistic vision that helps vendors understand your needs. In particular, be clear that you want a platform that's compliant with data and privacy regulations. Finally, select the best vendor that ticks all your boxes.
Here are some more things you must consider while choosing a CDP:
Does the vendor have proven results in your industry?
Can you easily activate campaigns?
Does the CDP have real-time ingestion and audience activation capabilities?
Can you measure campaign performance?
Does the CDP provide meaningful customer insights?
Does your team have the bandwidth and skills to run a CDP?
Does the CDP help with data governance?
Change begins at home, and it begins gradually. Start with smaller tasks and use cases until the teams have had a grasp of the CDP's functionalities and become habituated with them. Do not expect major overnight breakthroughs. Technological adoption takes time; you have to be understanding of the initial pitfalls and follies.
CDP – To Build or To Buy?
As a retail business, should you learn the recipe of the CDP delicacy and cook one, or treat yourself to it? Ponder over these pros and cons, and make a choice.
Who can be a good CDP chef?
A built-and-owned CDP is a marketing asset that gives you many crucial advantages. You own the codes, so the power is in your hands, the CDP is 100% customized, and there is no external dependency.
Also, there are no heavy subscriptions, which will give you a long-term cost advantage. Finally, a DIY CDP is desirable when your marketing dynamics demand very fast and proactive CDP turnovers that a vendor may be unable to meet.
However, address these issues before making a decision:
It will be a greenfield initiative, requiring challenging levels of skillsets, resources, and efforts to build, run, maintain, and continuously upgrade your platform.
Do you have the talent – coders, engineers, data scientists, analysts, security, compliance, and regulatory experts to run the show once the curtains are up? Talent in this domain is both difficult and expensive to hire and retain.
Do you have an existing IT infrastructure that will seamlessly accommodate an additional CDP component? If not, upgrading the IT backbone often levies significant cost.
Hyper-personalization and unified data streams are the key desirables. Their fructification requires a broad and deep technology stack, comparable to a war chest – one that you will have to continuously upgrade and invest in.
And lastly, is your organization tech-savvy enough to fully exploit the CDP capabilities? Under-utilization will cost you dearly in terms of ROI as well as ROE – return on expectations.
When is it advisable to order the CDP dish?
Are you a retailer who's ready to give their 110% to building and scaling the product over the long term? Or, are you looking for an option that will drastically cut your go-to-market time? Probably the latter.
Instead of spending several months in strenuous CDP building, you could deploy a vendor's CDP in a matter of weeks. The order option will therefore speed up your ROI, save you time and distraction from your core priorities, and also reduce the talent requirements and associated costs.
Due to the fiercely competitive and fast-paced retail marketing space, retailers are increasingly opting for outsourced CDPs. However, it's advisable to assess the vendor's qualifications and capabilities thoroughly, as explained in the previous section, before buying.
CDP Trends—What to Expect in the Coming Years
Let's glance into the dominant near-term CDP trends to cover not only the 'here and now' of the technology but also the 'what now?' of it.
Customer identity and access management (CIAM) will get top-of-mind consideration, both by the vendors and the industry. This is an obvious first step to realizing greater outcomes from all CDP classes.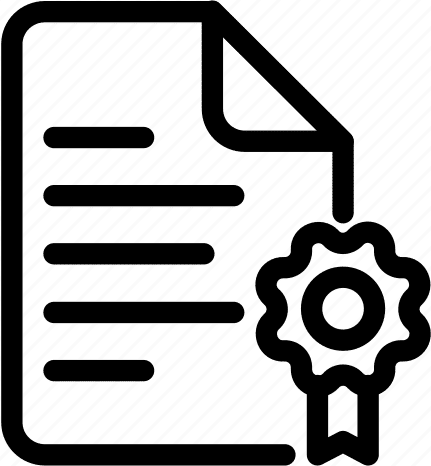 As countries tighten their data and privacy laws, and as the industry transforms into a mature and responsible marketplace, CDP as a product will become incrementally compliant.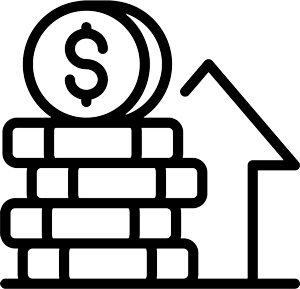 Pre-packaged stacks will grow
To overcome the problems of the non-core and non-technology teams being unable to fully utilize CDP capabilities, vendors will focus on providing a pre-packaged program. Examples include content templates and data flow processes.
First-party data will rule the market
Diverse sources ranging from purchase history and website/mobile activity to feedback and behavior trails will be key in the design, deployment, and execution of CDP agendas.

Enterprise CDP market will evolve
As more companies from different verticals become aware of the benefits of CDPs, the technology will go beyond niche applications and spread its utility to enterprise-wide applications.
The proof of success lies in its stories. With CDPs having arrived and here to stay, here are some examples of how they're helping retailers in different verticals.
The World's Largest Pizza Chain Drives Personalized Omnichannel Marketing
About the Company
The company is the world's largest pizza chain with approximately 17,100 stores in over 90 markets worldwide.
The company was unable to fully harness customer data. The main deterrents were fragmented customer data and delayed analytics reporting. Additionally, it also faced the hindrance of siloed data emerging from aggregators' channels.
The pizza chain turned to Algonomy CDP and focused on the following:
Exhaustive data sanitization, standardization, and customization
Deduplication of data across channels to create unified views and golden customer records
Automation of the analytics dashboard
Real-time campaign reporting
This was one of the largest CDP implementations in Asia. After solving their data issues, the company was able to deliver personalized customer experiences on their app to improve basket size and CLTV. The result: 3.5% uptick in incremental revenue.
A Large American Supermarket Chain Personalizes CX Across Touchpoints
About the Company
The company is one of the largest privately-owned retail chains in New England and is listed in Forbes Top 500 Private Companies.
The grocer was facing the problem of poor customer engagement and low conversions resulting from a lack of insights-driven personalized omnichannel marketing.
As a solution, the company used Algonomy CDP to create granular customer segments by applying RFM modeling. This helped them understand customer journeys, identify products of interest, and utilize propensity models to gauge the likelihood to respond, buy, and churn.
Using the deep customer insights, the grocer drove personalized marketing messages that were curated to each customer's transactional behavior, lifecycle stage, preferences, and promotional activity.
Superior targeting resulted in better response rates and revenue. The retail chain experienced an impressive 100% increase in digital account growth and over a 3% growth in revenue.
A Multinational Conglomerate Builds Unified Customer views
About the Company
The company is a multinational conglomerate with operations in 40 countries, dealing in 30 businesses and 300 brands. They are the master franchise for international brands in retail, automotive, credit, food & beverage, and engineering, among others.
The conglomerate was facing the problem of dealing with fragmented data, and it was magnified by their multiple brands and multi-country operations. This made customer data management and analytics difficult. Their marketing decisions were therefore gut-based, which led to poor customer engagement and lifetime value, and lost revenue opportunities.
With Algonomy CDP, the company centralized their customer data and built Golden Customer Records to better understand the behavioral patterns of customers, ensure better segmentation, and improve data analyses.
Then the company was able to drive contextual messages through email, SMS, app push notifications, and other channels. They also deployed cross-sell campaigns and co-branded strategies, among other initiatives, to funnel growth and marketing synergy among their different and diversified business verticals.
The result: 10% increase in cross-brand communications, 8% decrease in marketing investments, 4-5% incremental revenue, and 1% reduction in churn.
A Large Grocery Retailer Solves the 'Siloed Data' Problem
About the Company
The company is the largest cooperative in the Spanish Mediterranean with 790 stores and 3.5 million customers.
The retailer lacked a unified view of customers across their journey with the brand due to disparate, disconnected systems. They did not have personalized targeting capabilities on their website and mobile app, which led to low digital penetration and engagement.
The company deployed Algonomy CDP, which enabled:
Data ingestion: Seamless ingress of data with connectors
Unified Customer Snapshot: Customer snapshot as API to all consuming applications
Advanced Customer Analytics: Insight-driven approach to customer engagement
The CDP supported a strong loyalty program that the retailer ran by providing a 360-degree view of the customer and granular customer segments at a household level to help with right offers for each individual or household.
Using the insights generated by the CDP, the retailer drove targeted messages and campaigns to their customers across online and offline channels – mobile app, online stores, email, SMS, POS, social, etc.
The efforts led to an 8-10% improvement in visit frequency and a 19% increase in average basket value.
CDPs Unlock the Potential of Customer Data
Data drives the world today, and data does not lie.
CDPs are resident at the intersection of data storage, processing, and analyzing technologies, and businesses that are increasingly governed by those processes. A cut above DMPs, CRMs, and data warehouses, CDPs have emerged as lead enablers of hyper-personalized buyer experiences.
As research indicates, there is no looking back for CDPs. They are not magic, but they work like magic, for marketers and customers alike. This binary capability of enhancing both CXs and backend processes across full-funnel enterprise functions makes a CDP a valuable strategic investment.
CDPs are helping retailers evolve their perception of good CX – from just meeting consumers' expectations to truly delighting customers by exceeding their expectations consistently. This mindset is paramount to winning the loyalty of the increasingly discerning customer cohorts.
That said, we must understand that CDPs are after all tools, or a means to an end. Proper selection, proper deployment, proper integration, and proper 'culturing' of CDPs are prerequisites for data-driven success stories. Without a guided CDP agenda, the entire mission may fall apart.
Lastly, zettabytes of data processing in the 'CDP shop floors' on a 24/7/365 basis have created a need for an ethical-legal code of conduct that ensures data privacy and safety. With growing awareness about individual rights on personal data, and progressive laws such as the GDPR and CCPA put in place, CDPs and compliance are now closely aligned.
Going a step further, responsible CDP vendors are now volunteering to create an ideal compliance regime. Smart companies have sensed an opportunity in this challenge to create sustainable long-term customer relationships by winning their trust and confidence.
Revisiting the bird sanctuary analogy at the start of this article – as the CDP landscape becomes lush, with more customer 'species' finding hospitable habitats in it, the watchtower will need to be expanded and elevated higher, so that more birders can have more panoramic views.
Algonomy created the world's only real-time CDP, revolutionizing retail customer insights and offering AI and analytics-powered actionable solutions across marketing, eCommerce, supply chain, and merchandising functions. Custom-built for retail, it helps businesses catch their customers in real-time, in the 'here-and-now' moment.
Algonomy has helped more than 400 retailers and brands across the world usher in the platinum age of smart algorithmic decisioning.
Seeing is believing. Request a personalized CDP demo here.
More than 400 retailers and brands trust us. Join the growing community.
Stay ahead of the ever-evolving needs and expectations of connected consumers with Algonomy's Real-time CDP.
Supercharge Your Personalization With a Real-time CDP