Deliver Intuitive, Human-like Shopping Experiences with Visual and NLP Deep Learning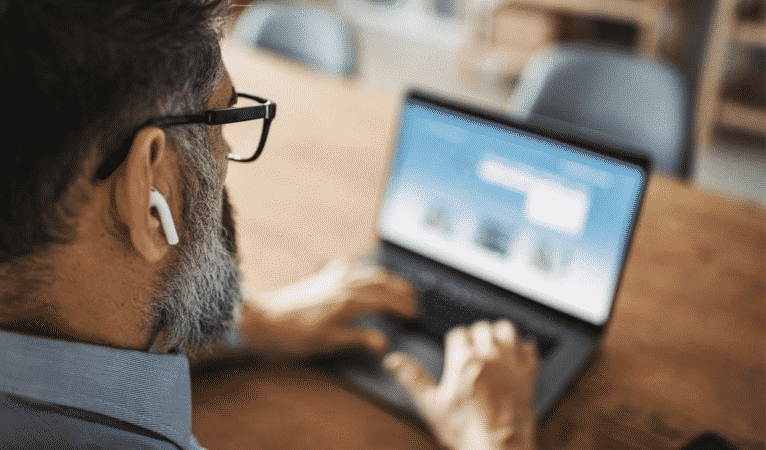 Recommend visually similar products and complete-the-look based on visual attributes
Visual AI automatically surfaces products that are visually similar to and compatible with the product a shopper is looking at, mimicking human-like curation.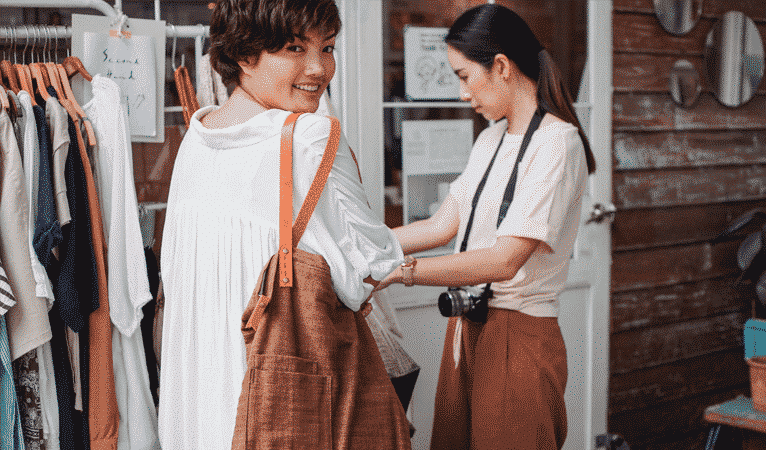 Fill recommendation gaps for new arrivals and unsold inventory
Textual AI (NLP) contextually recommends new, seasonal products and long tail products without having to accumulate customer interactions/ history that traditionally drive recommendations.
Leverage Product Similarities with Visual AI and NLP-based Deep Learning Algorithms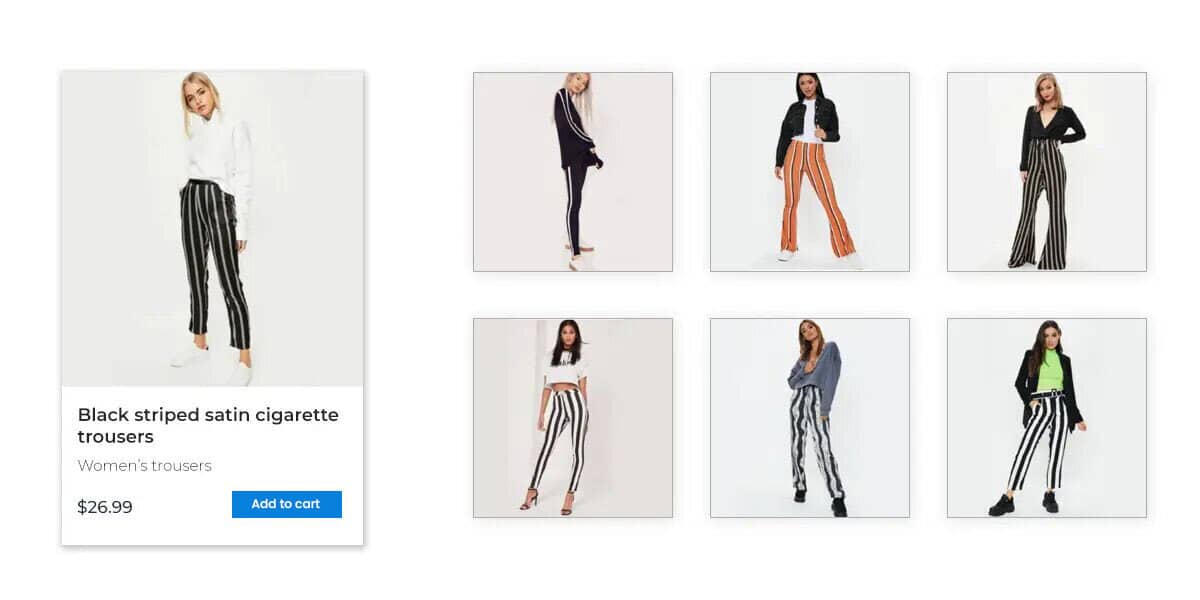 Connect products based visual similarity, without the need for manual tags
Leverage Visual AI and convolutional neural networks to detect and extract feature vectors and graph visual similarities between products, generating relevant recommendations that help shoppers make a decision.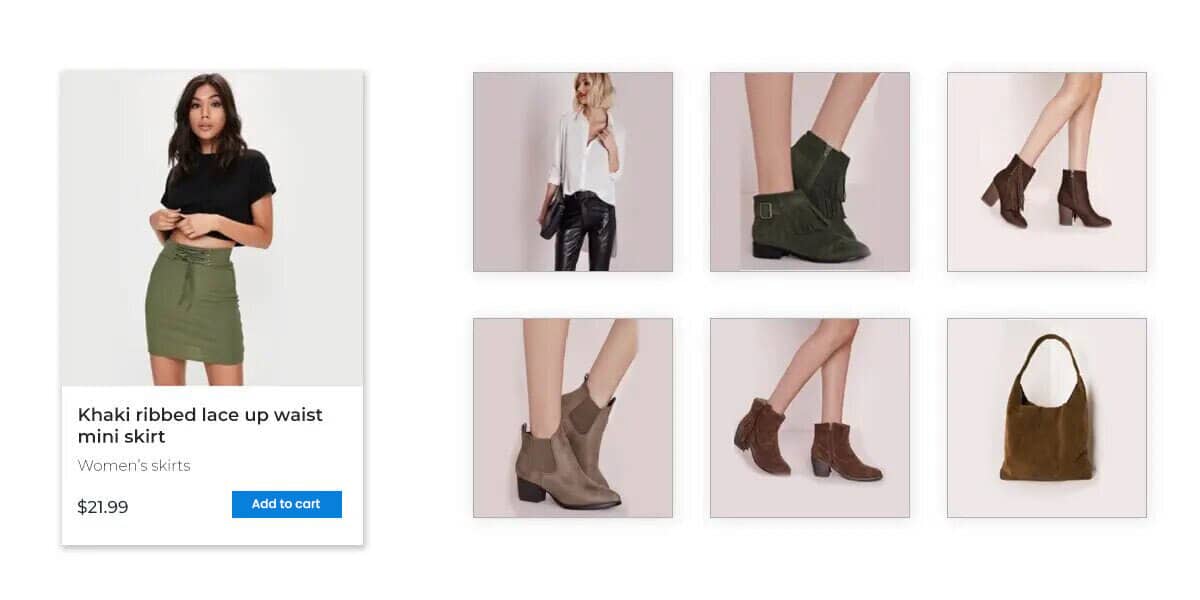 Surface complete-the-look recommendations based on visual-compatibility
Apply Visual AI intelligence for 'complete the look' and other cross-sell strategies just like human merchandisers. Grow basket sizes without having the shoppers do the heavy lifting of cross-category product discovery.

Surface related products, even for fast changing catalogs by leveraging NLP
Use NLP-based deep learning algorithms to analyze catalog descriptions, reviews and other textual data to infer relationships between products. Automatically recommend relevant new launches and long tail items, without having to rely on historical events or co-purchase data.
Promote Your Entire Catalog
Aid discovery with similar products with like patterns and visual features
Recommend products visually similar to what the shopper is looking at, e.g. striped pants or halter tops.
Recommend long tail products
Return recommendations for products with no view or purchase data, support your fast changing catalog
Complete the look
Recommend products from other categories that visually complement the product shopper is looking at, such as matching shoes or handbags.
Re-rank recommendations
Combine deep learning with behavioral data to dramatically improve quality of recommendations that reflect their individual, granular needs.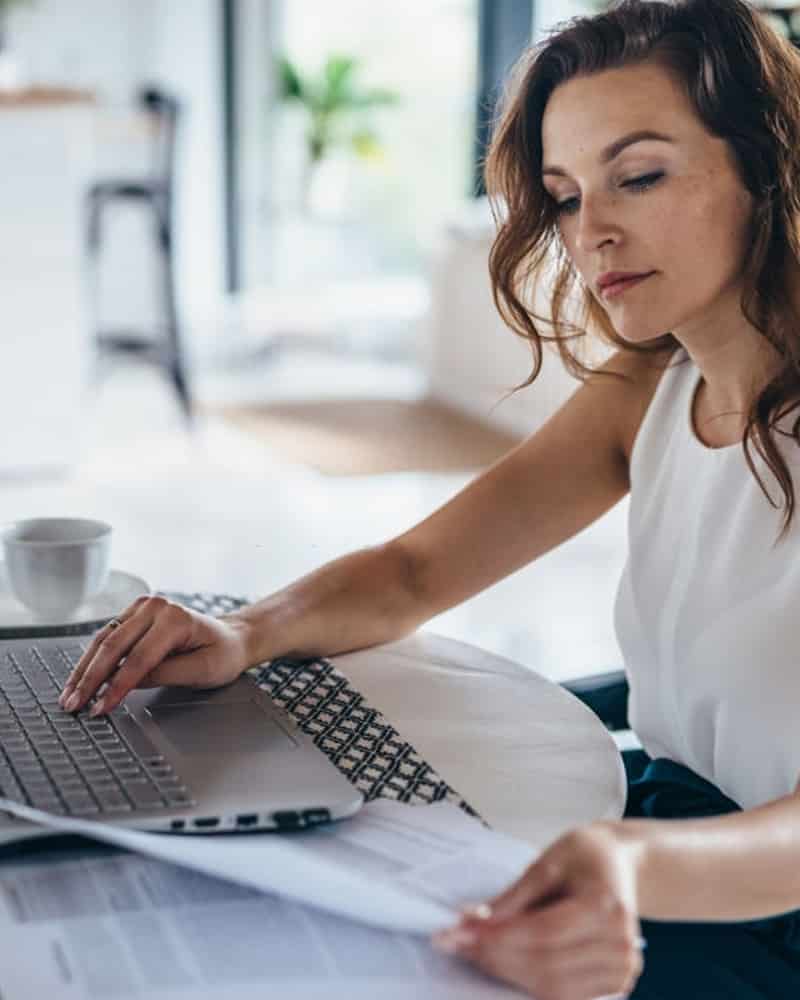 See What Our Retail and Brand Clients Are Saying About Deep Recommendations

"We instinctively knew that using visual aspects of a product for recommendations is effective in fashion and lifestyle business – it's much closer to the expertise of our merchandisers. I am excited with early results – our engagement is up 40% over our merchandising rules, and revenue per 1000 impressions has increased by 19%, compared to the other recommendation models."
Head of Omnichannel Customer Experience, Promod

"Deep recommendations with NLP is right now the top strategy, and is delivering average attributable sales of Eur 10.68 per click. The results are scaringly good. Without RichRelevance, we wouldn't have used these innovative AI technologies that differentiate us, and help us grow."
Anton Paasi, Head of E-commerce, Verkkokauppa.com
Personalize Across Your Site and Channels