Given the limitations that Covid-19 is imposing on nearly everyone's lives, who'd have imagined not being able to do our grocery, consumer goods, electronics, entertainment (including restaurant food) shopping from a retail location?
What's more, there is evidence to suggest that buying habits, once changed, are likely to become permanent. It's estimated 25% of that buying will now happen online for the foreseeable future.
For example, when was the last time you purchased printer ink at a physical store (versus having it auto-fulfilled by an ecommerce vendor). Or your household paper products, which are increasingly hard to find on shelves. Once buyers find a consumable can be found, purchased, delivered and (perhaps) returned reliably via digital, they are unlikely to ever revert to the prior analog behavior.
This shift is also cross-generational: How many of our parents (or grandparents) just used a local grocery on-line delivery service for ordering and pickup / delivery for the first time?
Make no mistake, it's devastating for retailers in the short term. But unlike the last downturn which was driven by purely financial system weaknesses, this one promises to bounce right back. But will your business be ready and able to serve this new online savvy customer?
Richrelevance(now Algonomy) customers are responding rapidly. Some are diverting all store inventory to their warehouse and increasing online purchases. Others are anticipating alternative demand and have stepped up their online marketing efforts. Overall, our platform is seeing increased online activity since the end of Feb.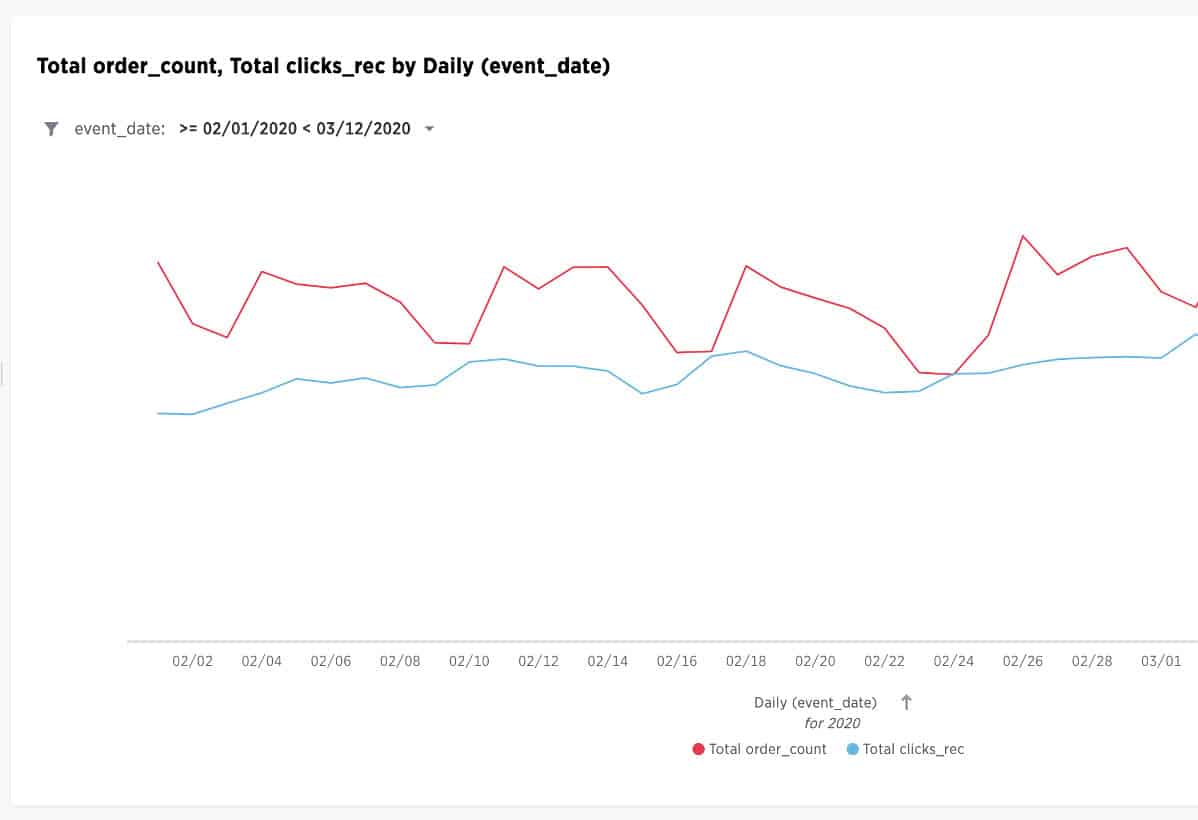 In short, online ecommerce is no longer a nice-to-have and will very quickly become more than half of our customers' revenue. It is essential and increasingly, ubiquitous. Are you prepared?
We will continue to monitor and support our customers and theirs, and we will get through this together.
Stay safe.