Applicable Segment(s):
Speciality, Food & Grocery, Marketplace, QSR, Supermarket, Department Store, Fashion & Apparel, B2B, DIY, DNVB
Impacted Function(s):
Marketing
Solution Area:
Engage
Marketing to Member & Cardholder Shoppers
Company
An American retail and outdoor recreation services corporation.
The Challenge
The retailer wanted to display different messages on the cart page depending on whether a member or non-member was viewing the page. Non-members received a 'join the tribe' message, and both members and non-members received the 'apply for our credit card' message.
The Approach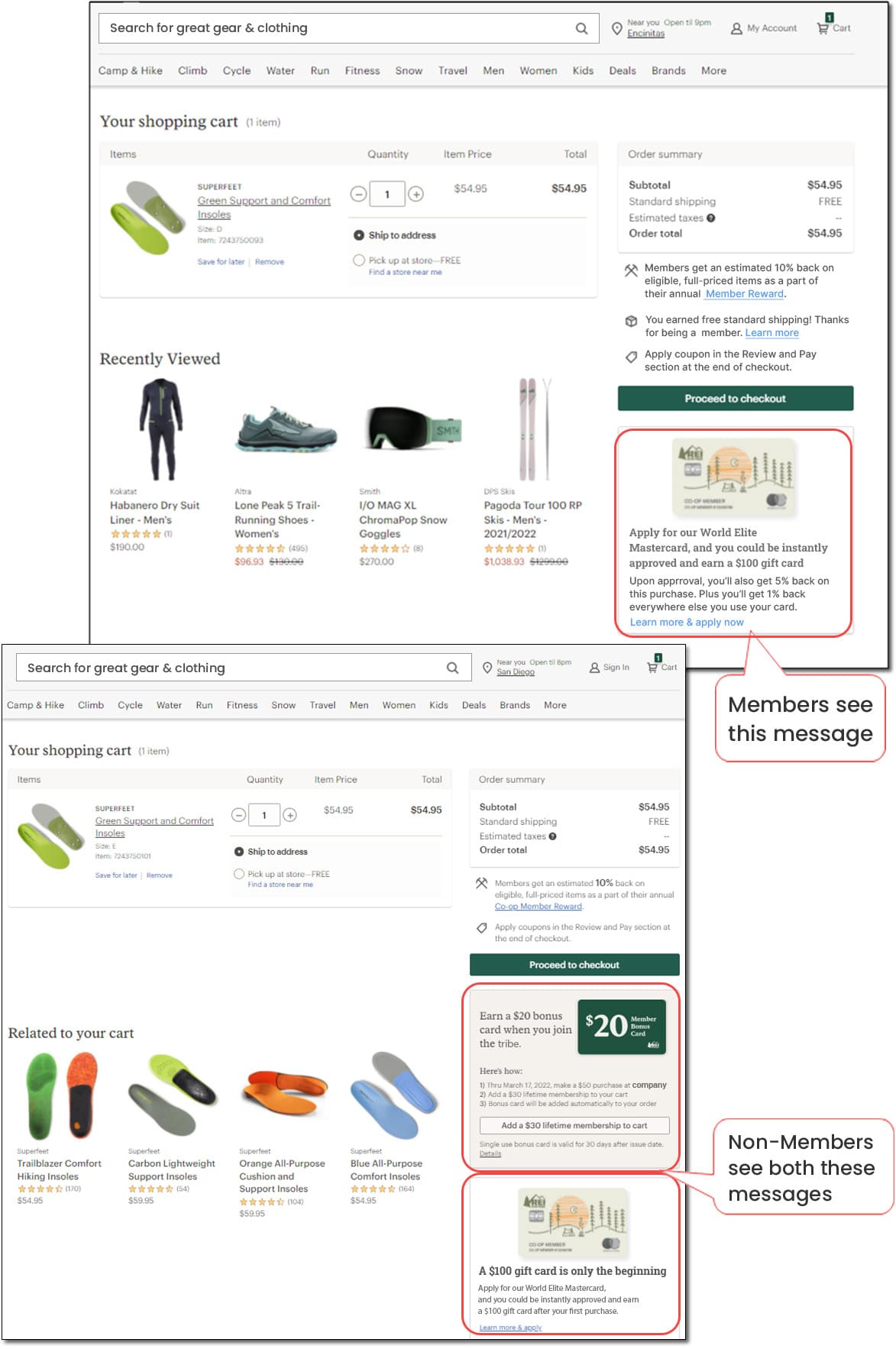 Set up two Engage placements on the cart.
Set rules to target depending on whether the visitor is a member or non-member.
Shoppers are presented the appropriate messaging.
The Result
Increase in membership signups.
Increase in credit card applications.
The ROI of Algorithmic Retail Solutions
Learn how our customers improved key business
metrics with our made-for-retail solutions.