Applicable Segment(s):
Fashion & Apparel, Speciality
Impacted Function(s):
Commerce
Solution Area:
DeepRecs Visual AI
Visual AI for Catalog "Cold Start" and "Out of Stock" Problems
Company
An American multinational retail company operating a chain of hypermarkets, department stores, and grocery stores.
The Challenge
As a big department store, they refreshed their catalog, especially the apparel category, daily. They also run out of popular products quite often. So, they needed a strategy that solved the cold-start problem with new products and provided relevant alternatives when a product went out of stock.
The Approach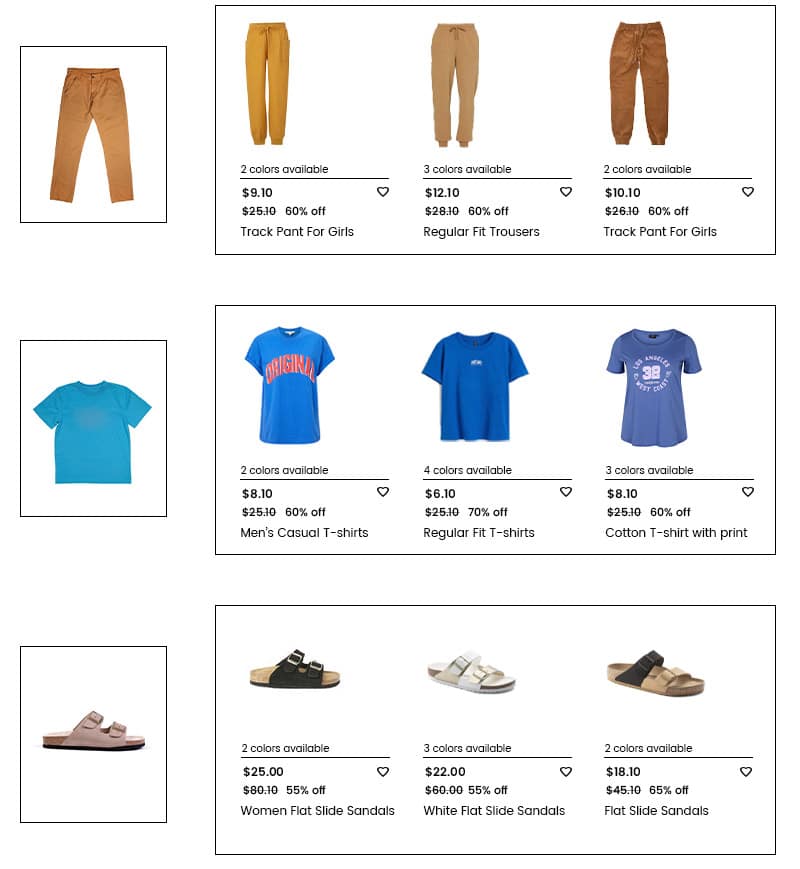 Using Algonomy's Image Similarity models powered by Visual AI, they were able to see immediate benefits.
Each seed considers the entire catalog. The current system can stratify the catalog if labels are provided (eg; product_id, category_id).
The model architecture is a variant of ResNet, which is a popular convolutional neural network architecture for transfer learning on images within the recommender systems domain.
The ROI of Algorithmic Retail Solutions
Learn how our customers improved key business
metrics with our made-for-retail solutions.