Applicable Segment(s):
Food & Grocery, Marketplace, QSR, Supermarket, Department Store
Impacted Function(s):
Commerce
Solution Area:
Configurable AI
Replenishment Algorithm Curates Personalized Grocery List
Company
A large food tech company in Latin America
The Challenge
The restaurant retailer wanted to deliver a quicker checkout experience for returning shoppers using their historical buying patterns and create a curated shopping list.
The Approach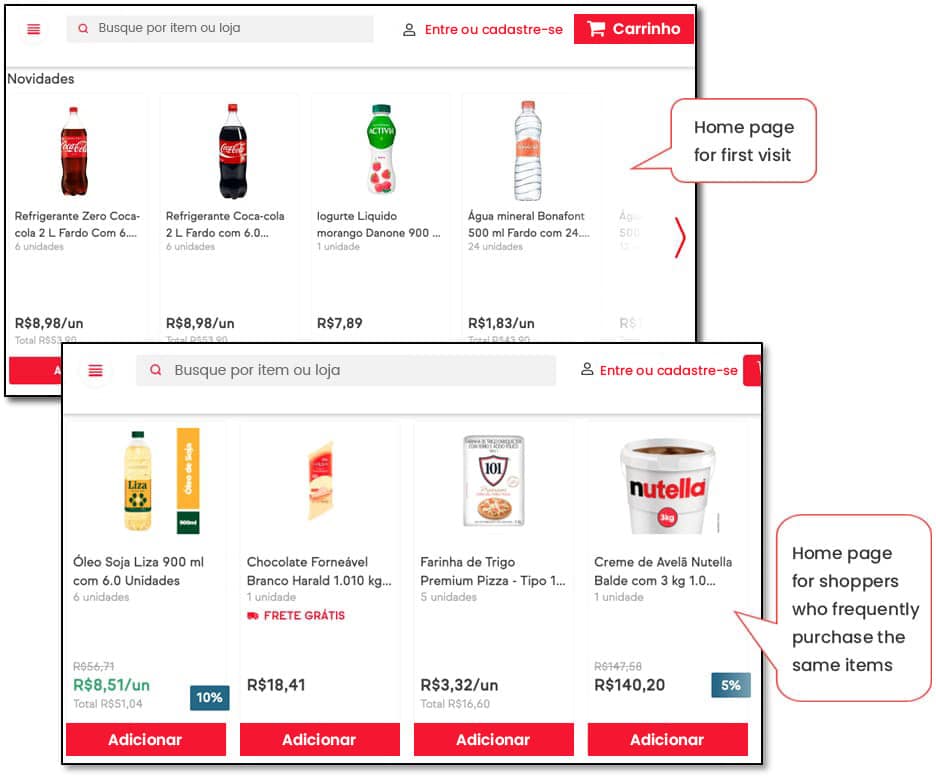 Enhanced existing Home Page placement to cater to both new and returning shoppers.
Applied replenishment strategies to display previously purchased products, enabling easy restock.
The Result
101% increase in sitewide Attributable Sales
The ROI of Algorithmic Retail Solutions
Learn how our customers improved key business
metrics with our made-for-retail solutions.