Applicable Segment(s):
Speciality, Food & Grocery, Marketplace, QSR, Supermarket, Department Store, Fashion & Apparel, B2B, DIY, DNVB
Impacted Function(s):
Commerce
Solution Area:
Real-time Customer Profile
Ingesting Member and Cardholder Status
Company
An American retail and outdoor recreation services corporation.
The Challenge
The retailer wanted to differentiate between members and non-members as well as cardholders and non-cardholders so they could personalize to them on the site differently.
The Approach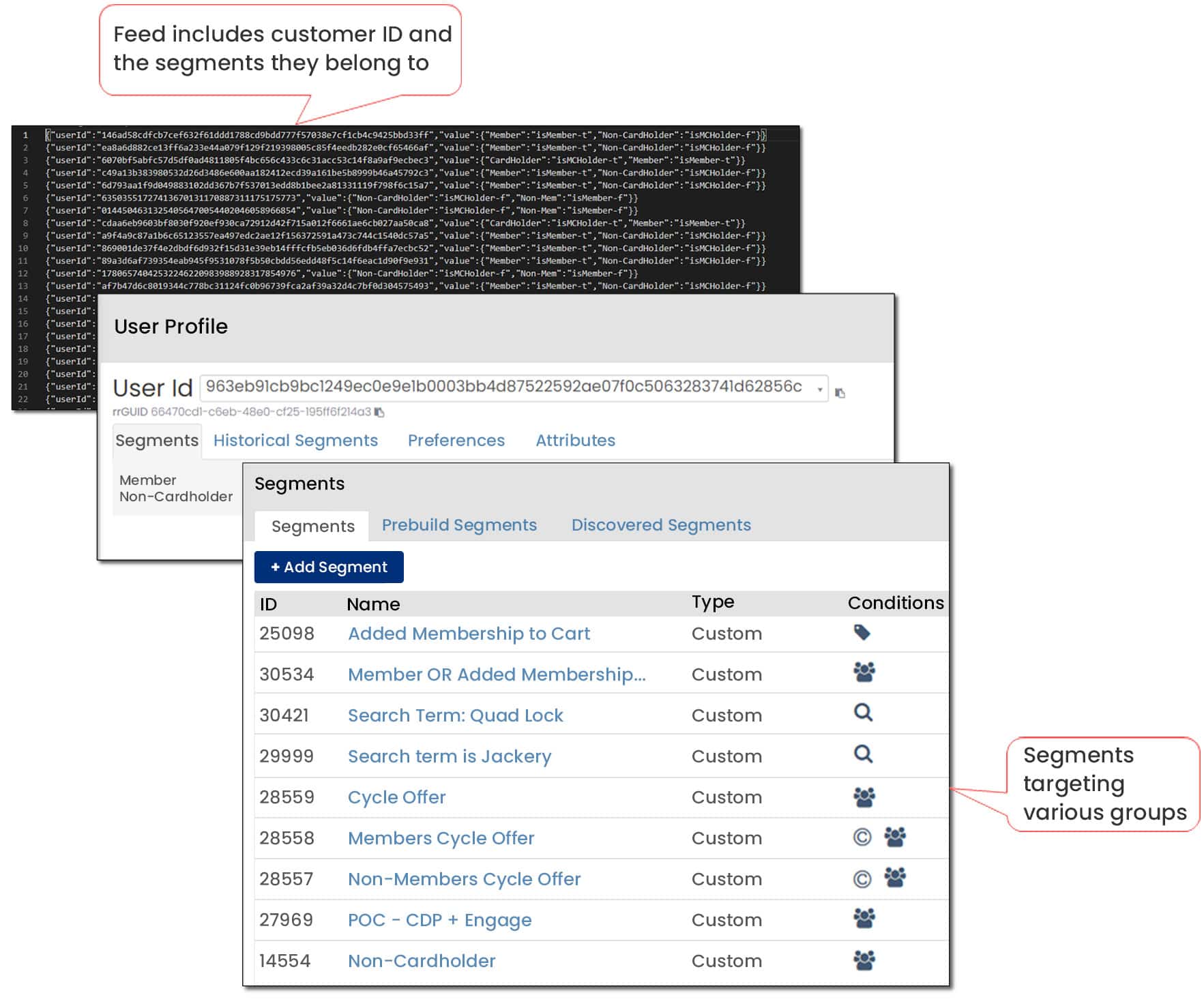 Set up a Build FTP for the retailer to send the information to Algonomy.
Defined the ingestion cadence to be weekly.
Once data has been ingested, the segments can be seen in the dashboard.
Merchants are able to target each segment and either show specific content to each group or certain product recommendations (such as members only) throughout the site.
The ROI of Algorithmic Retail Solutions
Learn how our customers improved key business
metrics with our made-for-retail solutions.