Applicable Segment(s):
Fashion & Lifestyle, Health & Beauty, Home Furnishings, Electronics, Luxury, Specialty, DIY, Toys, Office Supplies and D2C
Impacted Function(s):
eCommerce
Solution Area:
Social Proof
Improve 'Add To Cart' Percentages Using Real-Time Social Proof Data
The Company
A leading fashion and lifestyle retailer in North America
The Challenge
Creating urgency and FOMO for newly launched products, trending products, and exclusives.
The Approach
The retailer used real-time stock availability metrics to showcase demand for their products and found that the message works best when it is prominently placed just above the 'Add to bag' button.
They deployed these on the PDP and cart pages. They also discovered that when used in tandem with flash sale, limited time free shipping offer messages, it was effective.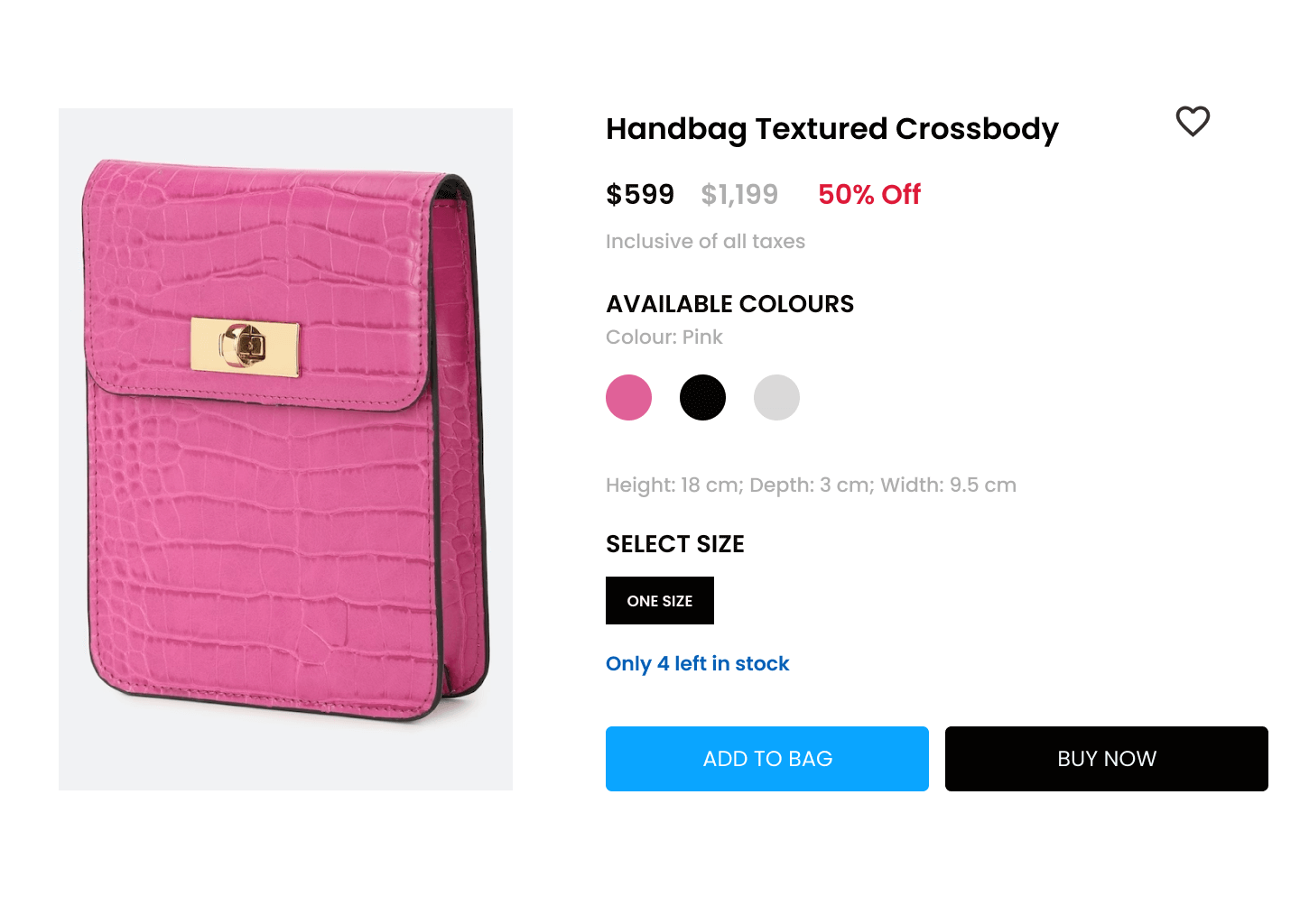 The Result
The retailer found that this yielded a 1.9 % increase in 'Add to cart' and was a great way to create a sense of urgency and ensure shoppers do not miss out on a trending item.
More about Social Proof – just for you
Explore our Social Proof resources — best practices, case studies,
videos, and more — to stay ahead of the curve.