A leading North American fashion retailer
realized a
4%

lift in conversions in under

3 weeks
DOWNLOAD PDF
Segment
Fashion & Apparel
Objective
Enhance visitor experience and accelerate conversions
Solution
6%
Increase in Add to Cart
4%
Increase in conversions
3%
Increase in Revenue Per Visitor
A leading fashion and apparel retailer with 900+ outlets and operating multiple retail concepts in North America.
The retailer offers a very wide range of trendy and affordable clothing items for men, women, and kids.
The Challenge
The retailer had deployed best-of-breed personalized recommendations and personalized commerce search, with both already delivering top notch customer experiences.
The retailer had a big sale coming up followed by the launch of a new collection for the season and wanted to ensure they achieve their sales objectives.
The retailer was experiencing a steady growth in online traffic and over 50% of their audience now constituted Millenials and GenZ. To better serve these customers, they wanted to closely align the online experience with the way young shoppers buy and increase conversions.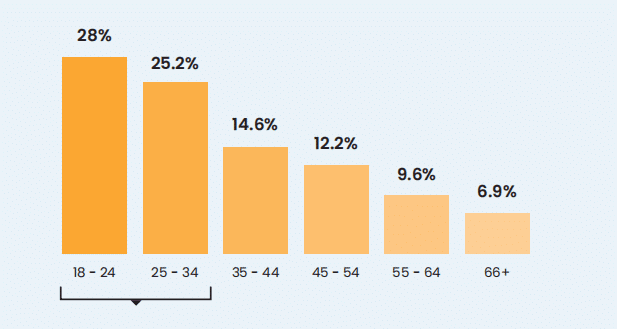 Age Demographic
The Solution
To enhance the online experience and accelerate purchase decisions, the retailer chose Algonomy's Social Proof Messaging. The solution was deployed in just 3 days.
Converge shopper and product data
With Algonomy's Social Proof Messaging, the retailer was able to easily combine real-time shopper behavior and product data and use it to effectively create a buzz for their products – online.
The retailer was able to display metrics like number of people viewing the product, number of people who purchased an item, current stock availability for popular products – in real-time and personalized to each visitor.
The retailer decided to combine these with reviews and ratings for products to encourage customers to 'Add to cart'.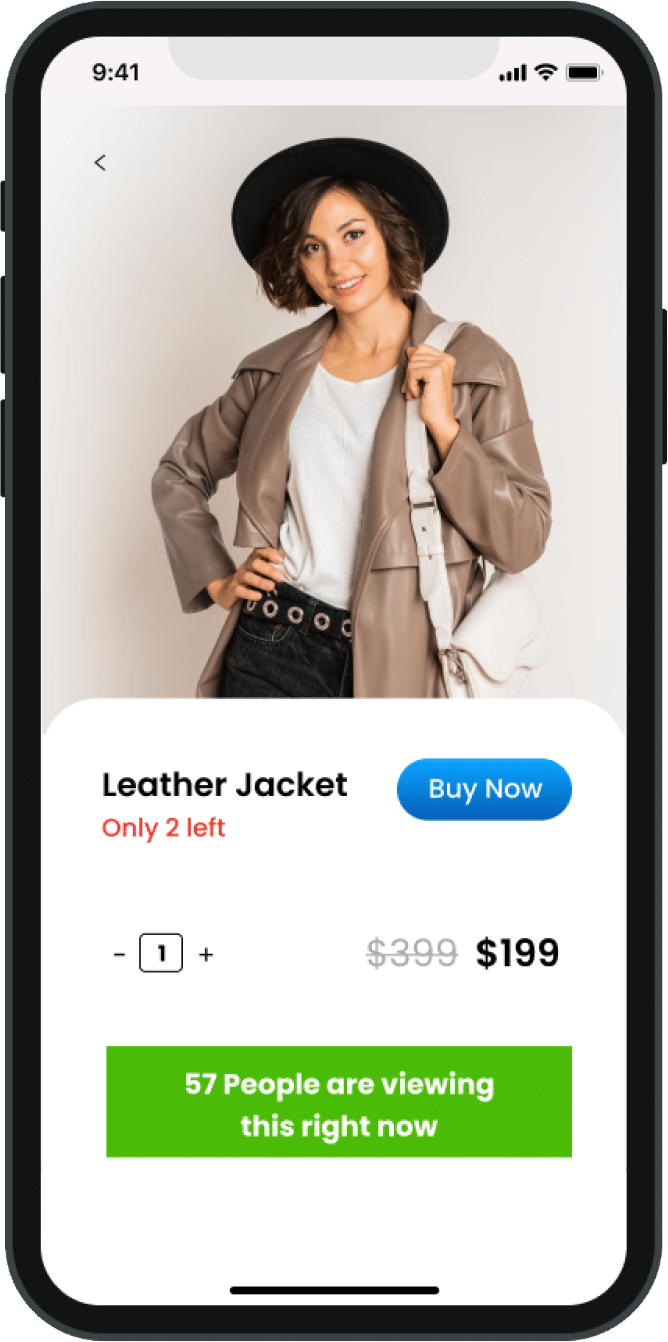 Targeted and personalized messaging
The solution provided the retailer the flexibility to define the context and audience that can view the social proof messages. The retailer chose to expose 70% of his traffic across 7 categories to social proof.
Plus, they were able to personalize the message to each visitor based on their previous visit and display real-time purchase data and stock availability to build confidence, create a sense of urgency, and persuade visitors to  purchase.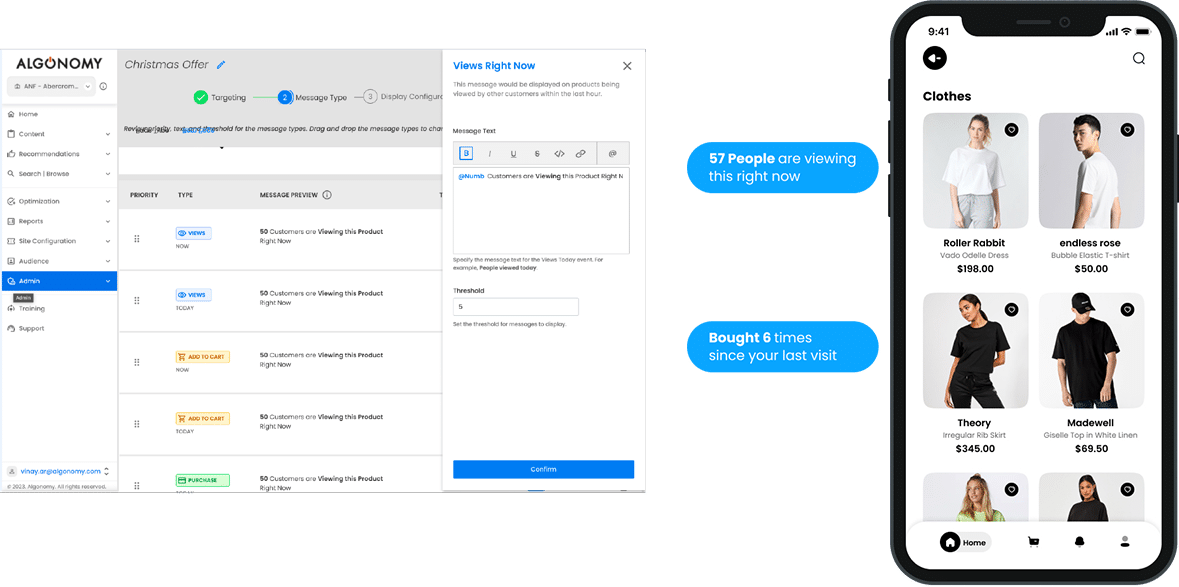 Flexible, self-serve solution
With Algonomy's social proof, the retailer had the flexibility to display multiple messages, determine the hierarchy and prioritize messages.
The retailer was able to personalize the experience for shoppers with real-time social proof through different stages of the buyer journey whether it is on category page, product detail page or the cart page in just a few clicks without the need for IT intervention.
The retailer used pre-built templates to customize the messages, create variants to test outcomes, control their look and feel and decide where they would appear.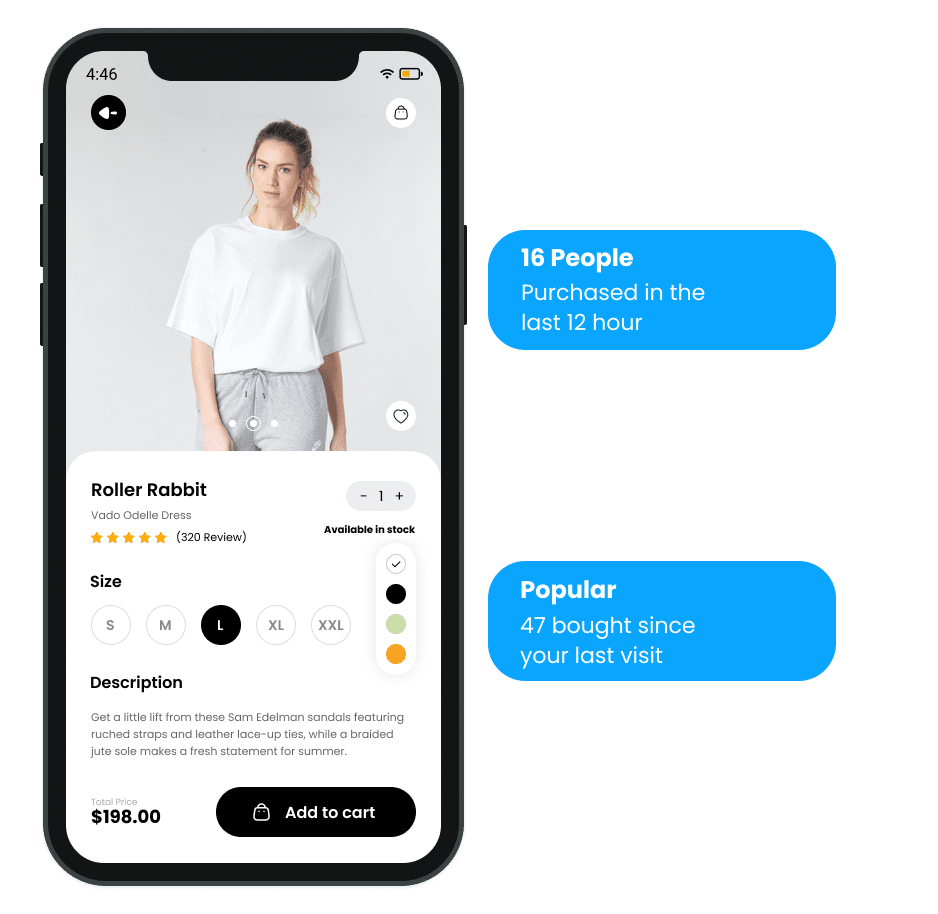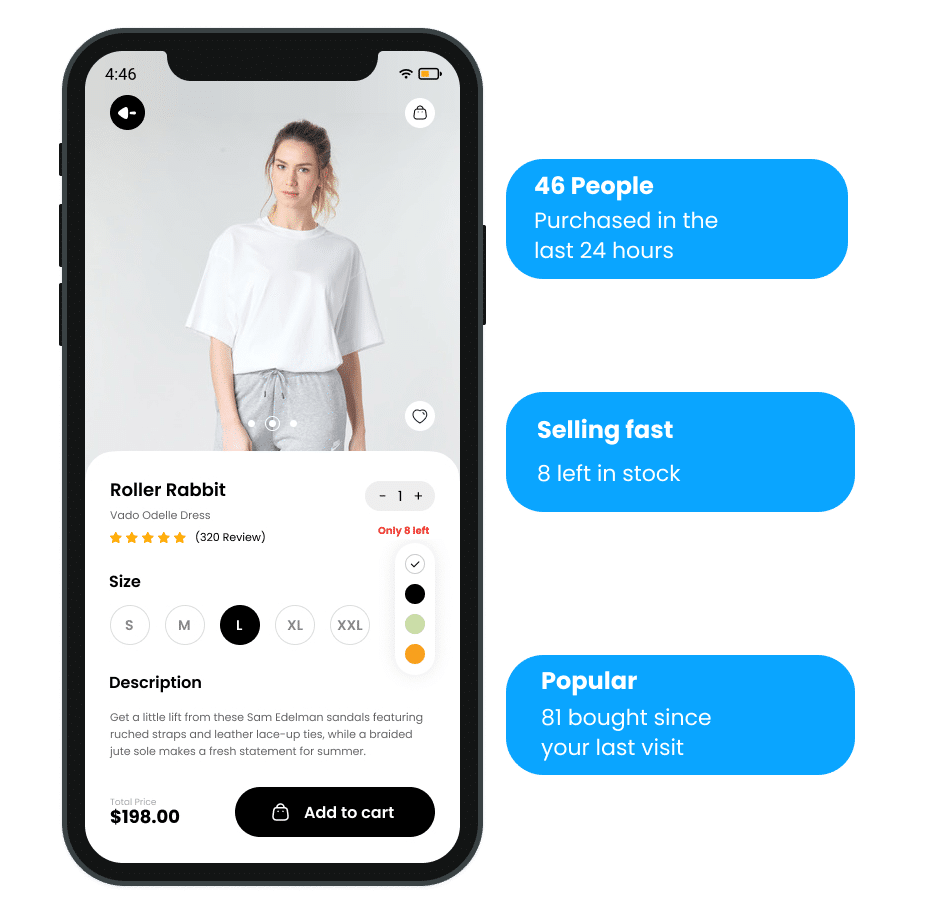 The ease and flexibility of Algonomy's social proof helped them enhance the online experience for visitors by a few notches, and aided in helping build visitor confidence and trust.
Ultimately, the retailer realized an incremental 4% increase in conversion and a 6% increase in 'Add to cart' with minimal effort.
400+ retailers & brands across the world trust Algonomy to consistently deliver on their commerce KPIs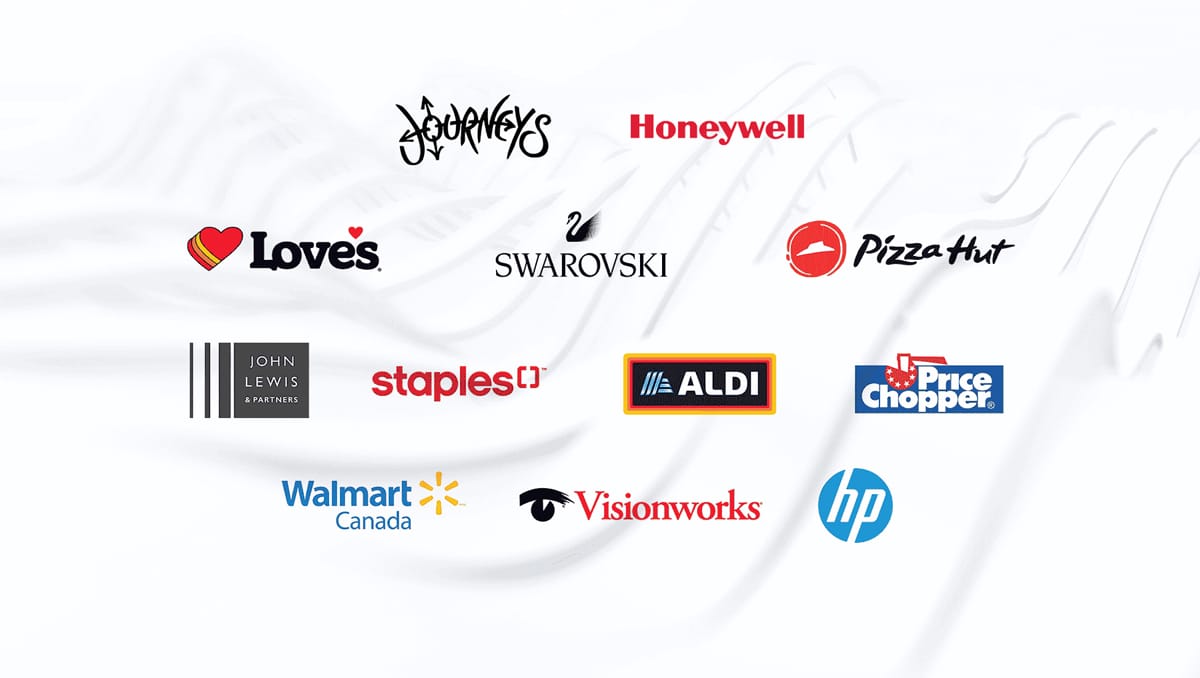 Talk to our Social Proof expert today.
More about Social Proof – just for you
Explore our Social Proof resources — best practices, case studies,
videos, and more — to stay ahead of the curve.