Applicable Segment(s):
Fashion & Apparel, Supermarket, Department Store, QSR
Impacted Function(s):
Marketing, Commerce
Solution Area:
Engage™
Delivering Geo-Specific Personalized Content
Company
A Brazilian department store clothing company.
The Challenge
The company wanted the ability to showcase different promotions to their shoppers based on their geographic location.
The Approach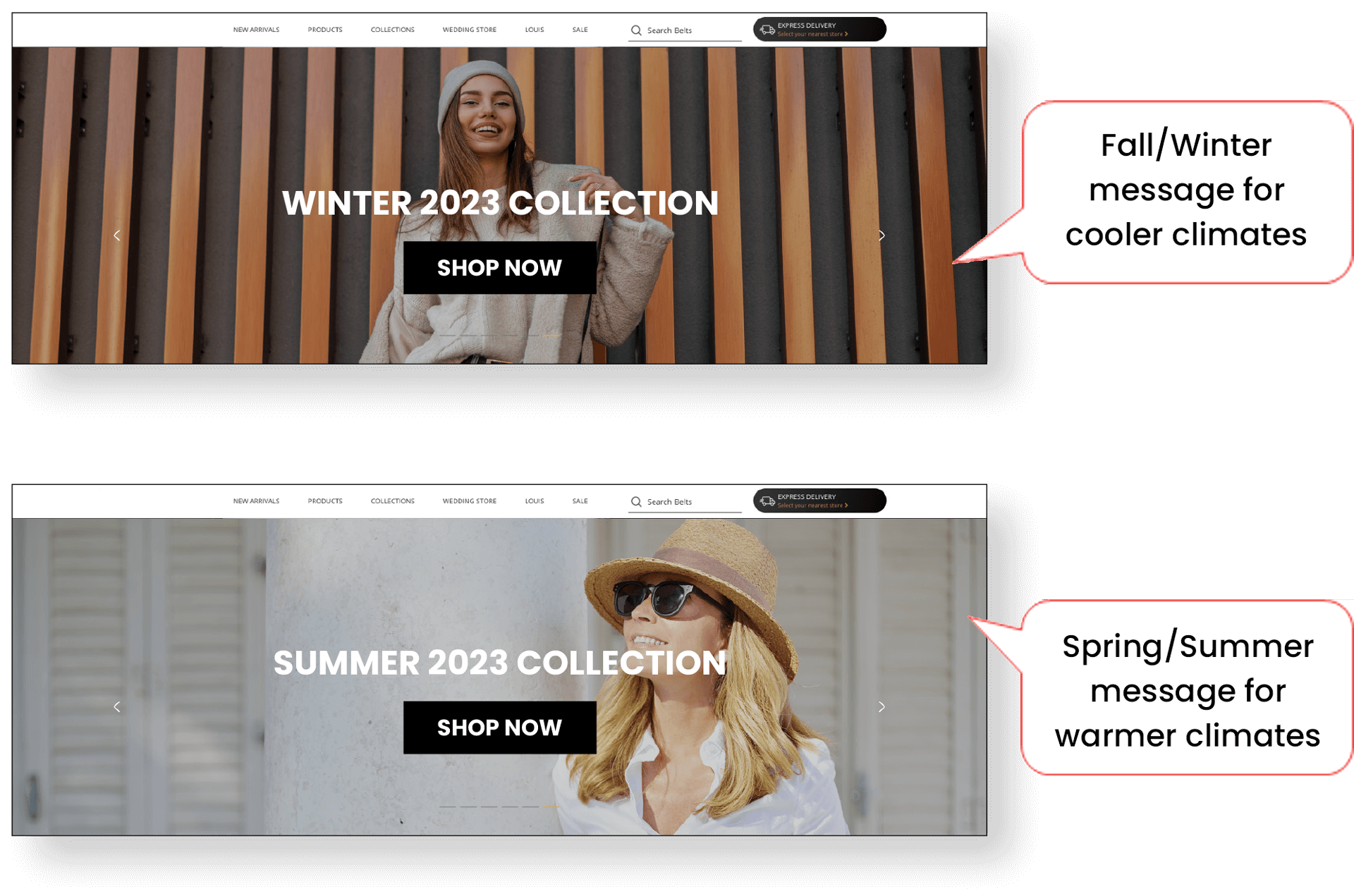 Using Algonomy's Geo Condition segmentation, the company created segments differentiating regions and states – using location by zip code or lat/long.
Then Engage™ campaigns were created for each segment as per the weather in that region.
The ROI of Algorithmic Retail Solutions
Learn how our customers improved key business
metrics with our made-for-retail solutions.