Applicable Segment(s):
Specialty
Impacted Function(s):
Commerce, Data
Solution Area:
Data Science Workbench
Data Science Workbench for a niche business
Company
An American online wine retailer.
The Challenge
This niche retailer caters to a unique customer shopping behavior – people shopping for wine interact differently than other types of products like apparel or appliances.
They needed an alternative strategy that considered wine ratings as well as an unconventional category structure including regions and varietals.
The Approach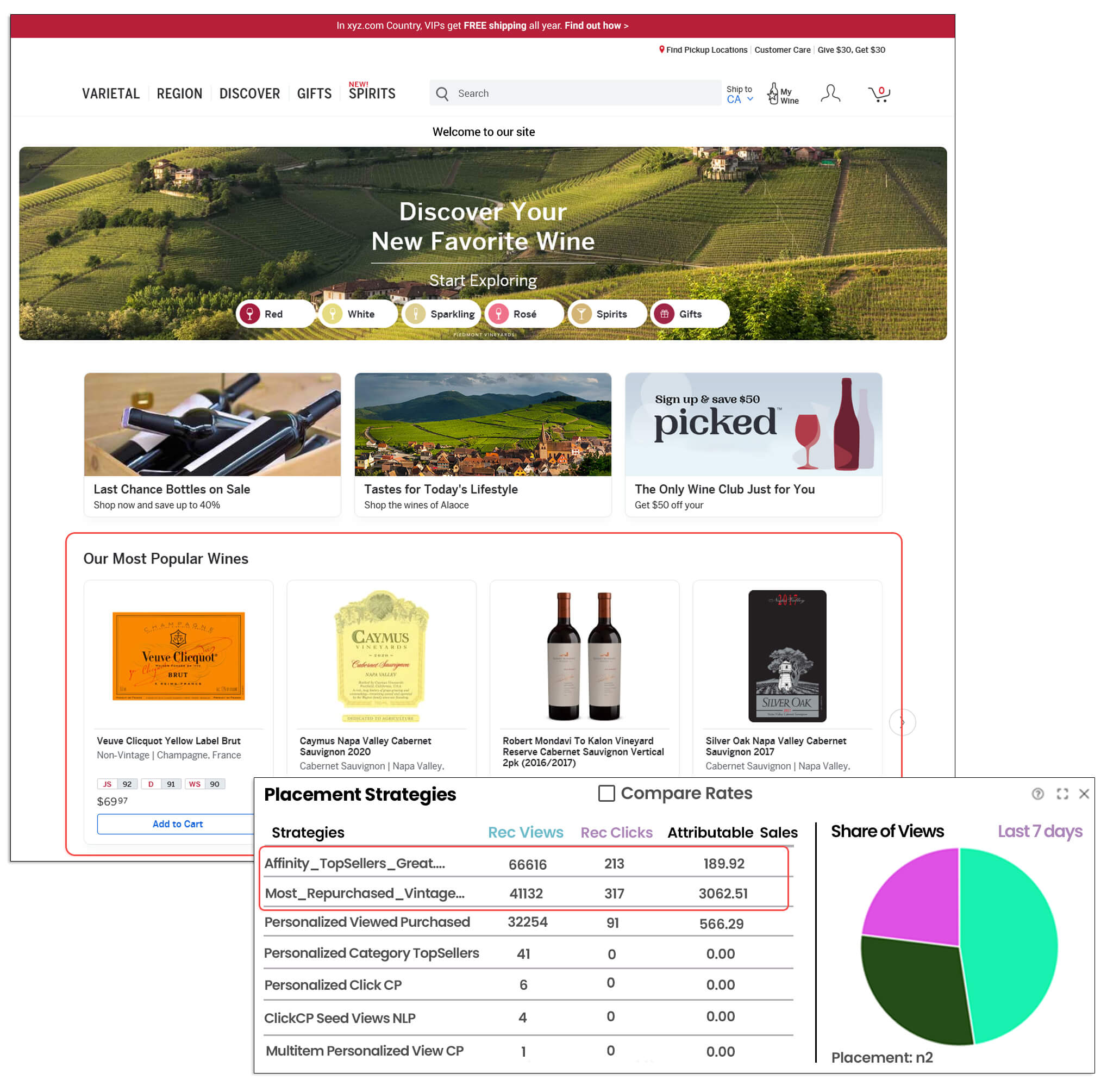 Using Algonomy's Data Science Workbench, the retailer's data scientist team was able to incorporate internal tables, such as:
Most Purchased Wines & Recently Added (based on appellation/varietal)
Industry Accolades Popular Wines
Using Configurable Strategies, the team was able to make variants based on a shopper's affinity as well as diversify recommendations.
The Result
16x higher Attributable Sales (when compared with a 'Top Sellers' strategy)
The ROI of Algorithmic Retail Solutions
Learn how our customers improved key business
metrics with our made-for-retail solutions.