Applicable Segment(s):
Marketplace
Impacted Function(s):
Commerce, Data
Solution Area:
Data Science Workbench
Data Science Workbench for an auction site with an inventory of one
Company
A liquidity services marketplace.
The Challenge
Due to the nature of the company (an industrial auction company) and the fact that every product exists in singular quantity, and only stays on the website for a day or two, building co-purchase models are not possible. Also, the models held the products longer than they existed on the site - leading to out-of-stock (OOS) recommendations.
The Approach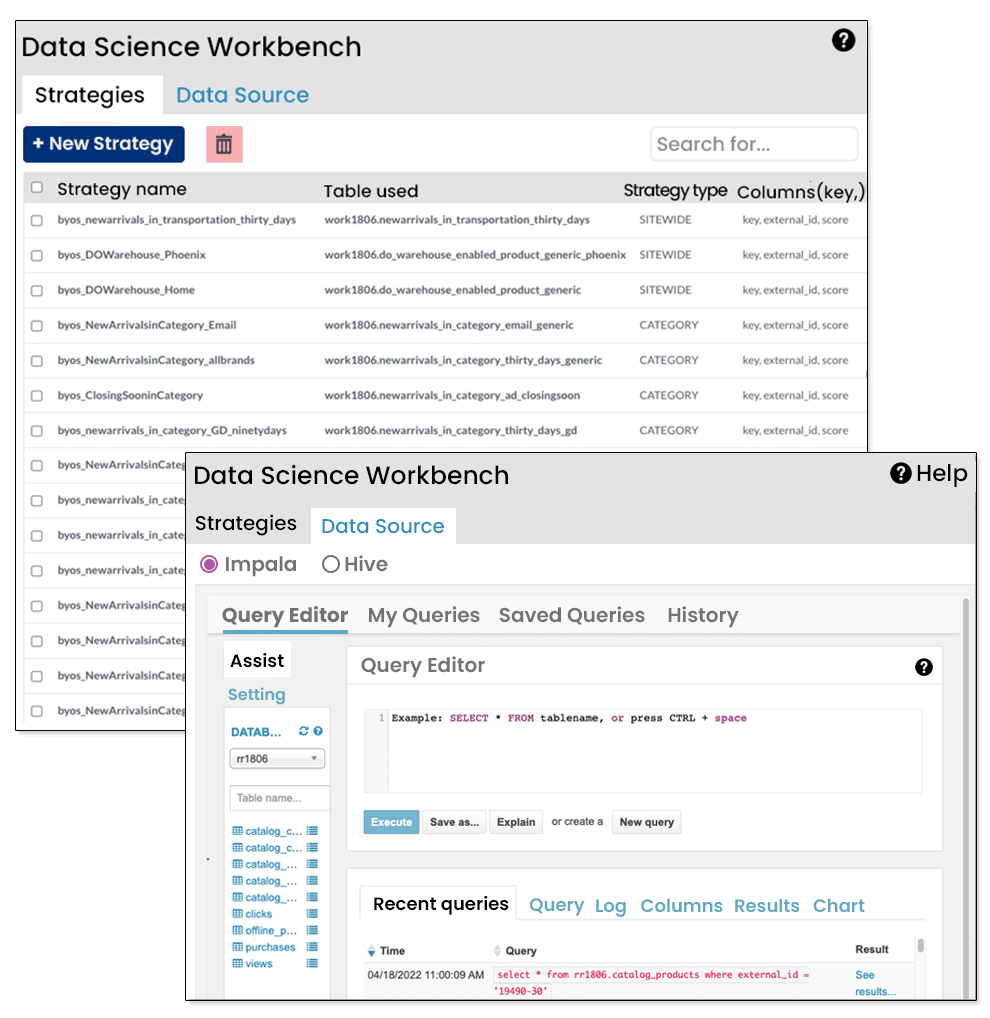 The company leveraged Data Science Workbench to create models like:
Top viewed products in a category
New arrivals in a category
Top viewed products sitewide
The refresh frequency was nearly 8 hours, so they are able to use the models in a more appropriate way.
The Result
5% increase in engagement
Decline in recommendations of OOS products
The ROI of Algorithmic Retail Solutions
Learn how our customers improved key business
metrics with our made-for-retail solutions.