Applicable Segment(s):
Marketplace
Impacted Function(s):
Commerce
Solution Area:
Configurable AI
Configurable Strategies for user affinities towards merchants and/or category
Company
An American global eCommerce marketplace.
The Challenge
The retailer's home page is effectively a landing page. They wanted to customize their algorithms by creating a modified version to fit their unique business. Then they wanted to compare how it performed against the standard algorithms.
The Approach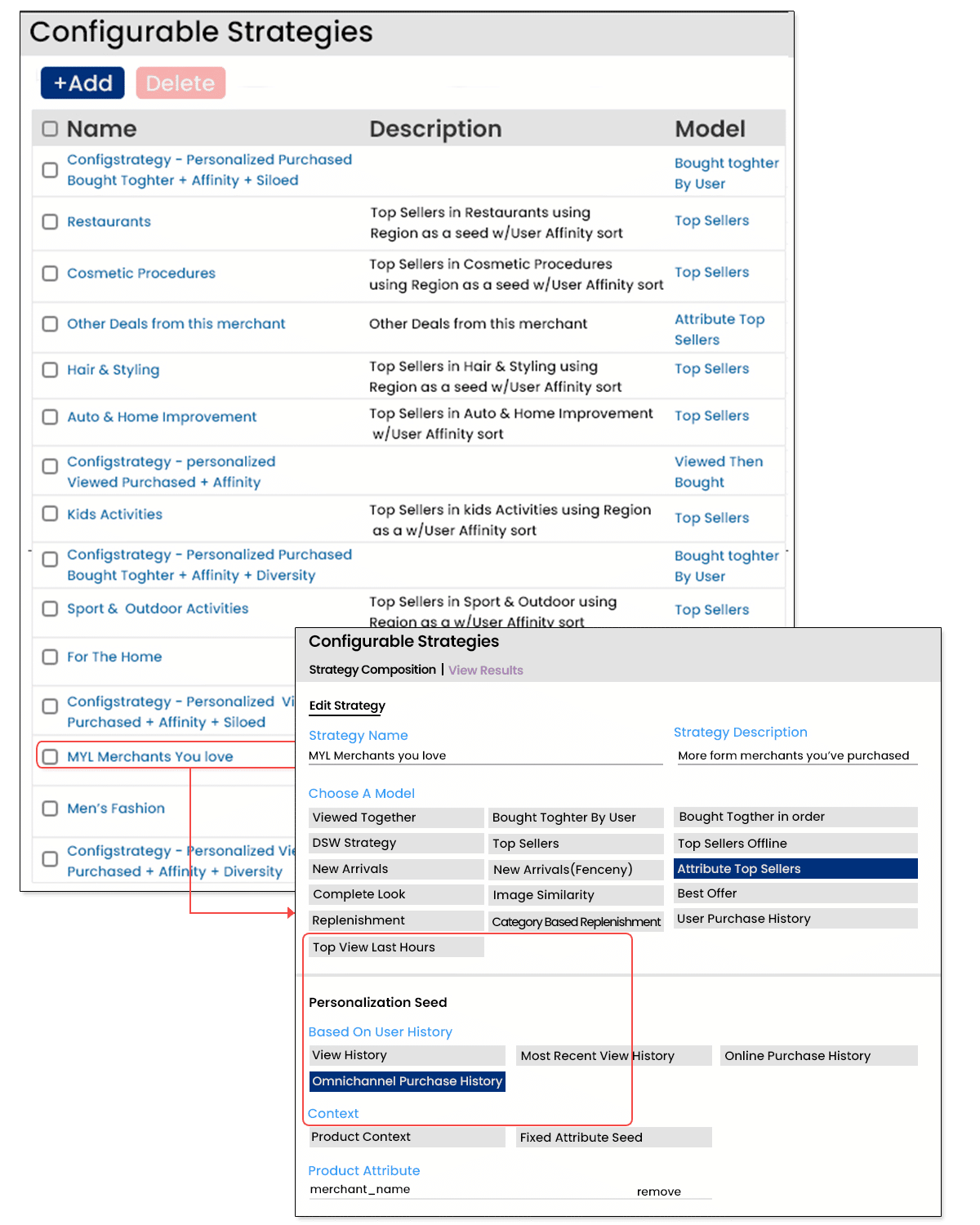 Using Algonomy's Configurable Strategies, they were able to use the Top Seller model as a basis and then filter the recommendations based on an individual's purchase history and affinity towards a specific merchant and/or category. They currently use over 30 different configurable strategies.
The Result
Approximately a 400% increase in Revenue per 1000 compared to generic sitewide strategies across all channels.
The ROI of Algorithmic Retail Solutions
Learn how our customers improved key business
metrics with our made-for-retail solutions.