Applicable Segment(s):
Fashion & Lifestyle, Health & Beauty, Home Furnishings, Electronics, Luxury, Specialty, DIY, Toys, Office Supplies and D2C
Impacted Function(s):
eCommerce
Solution Area:
Social Proof
Capitalize on Brand or Product Popularity by Highlighting Real-Time Trends, Sales
The Company
A leading online confectioner
The Challenge
Helping B2B shoppers find products they like from a variety of options that specifically meet their needs.
The Approach
The confection chose to showcase real-time product metrics and social proof messages on the category listing pages for identified shoppers based on their past purchase data and based on the wisdom of the crowd for new visitors.
They used badges like best seller badges and real-time views of the items within the category. The number of purchases in a recent time window based on the category was used. The flexibility to test the placement of messages, setting thresholds and optimizing for results were valued by the retailer.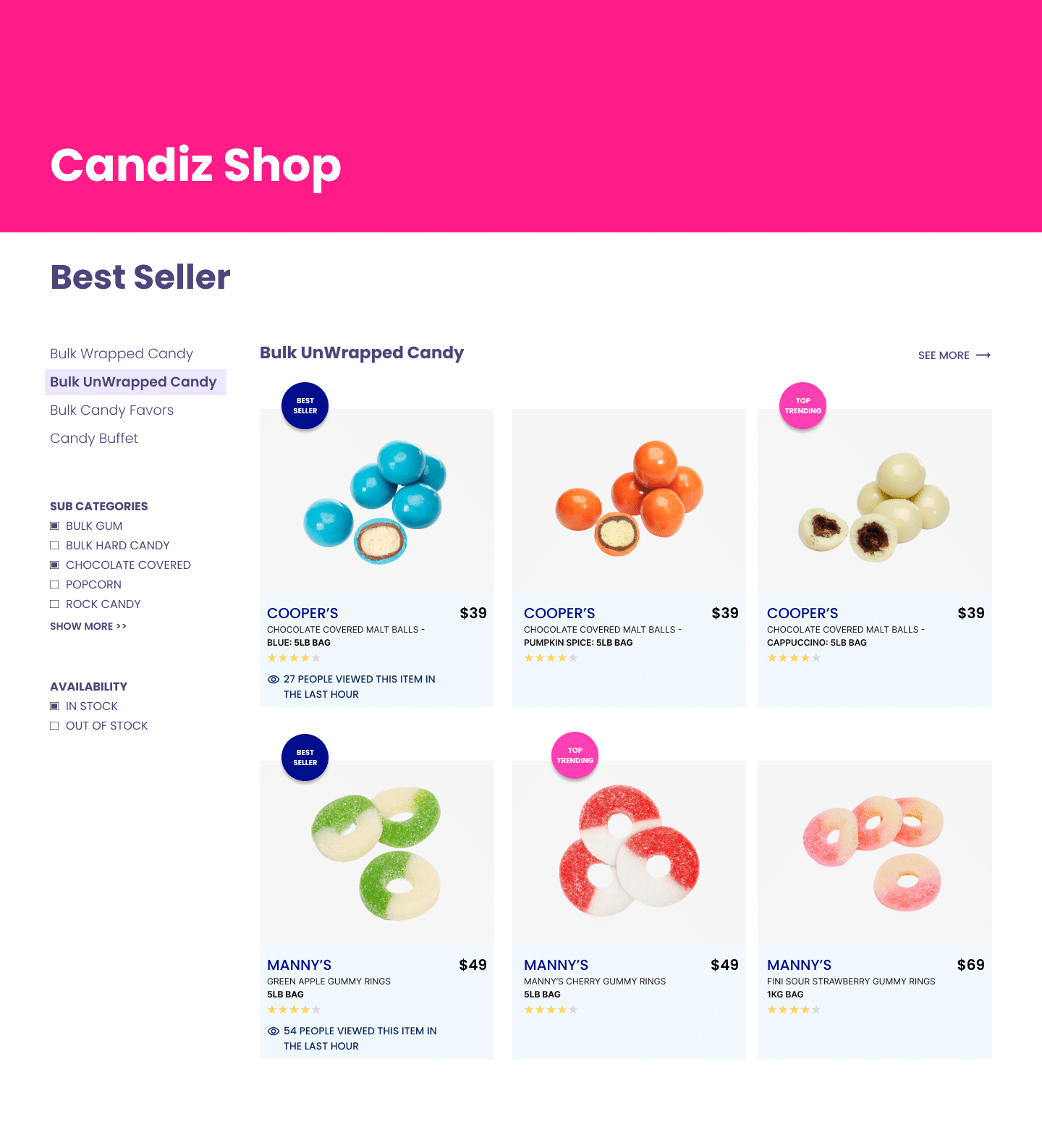 The Result
The retailer was able to help visitors navigate from the Category Listing pages to the PDPs faster and drive relevant traffic to the right pages. In doing so, they were able to build shopper confidence for their products.
More about Social Proof – just for you
Explore our Social Proof resources — best practices, case studies,
videos, and more — to stay ahead of the curve.