Applicable Segment(s):
Fashion & Lifestyle, Health & Beauty, Home Furnishings, Electronics, Luxury, Specialty, DIY, Toys, Office Supplies and D2C
Impacted Function(s):
eCommerce
Solution Area:
Social Proof
Building Customer Confidence with Personalized Real-Time Product Data in a Recent Time Window
The Company
A Leading Beauty Brand
The Challenge
This beauty retailer wanted to aid faster purchase decisions for new products in a category while personalizing the experience for shoppers.
The Approach
The retailer decided that the best way to build confidence and encourage purchase of products was to leverage 'wisdom of the crowd' and display real-time count of people that have bought the product in the past 48 hours This was in addition to ratings and reviews to validate quality. This was deployed on all Product detail pages for new products.
They went a step further and personalized the experience by simultaneously displaying the number of people that had bought the product since his/her last visit to demonstrate the item has consistently been a favorite with shoppers.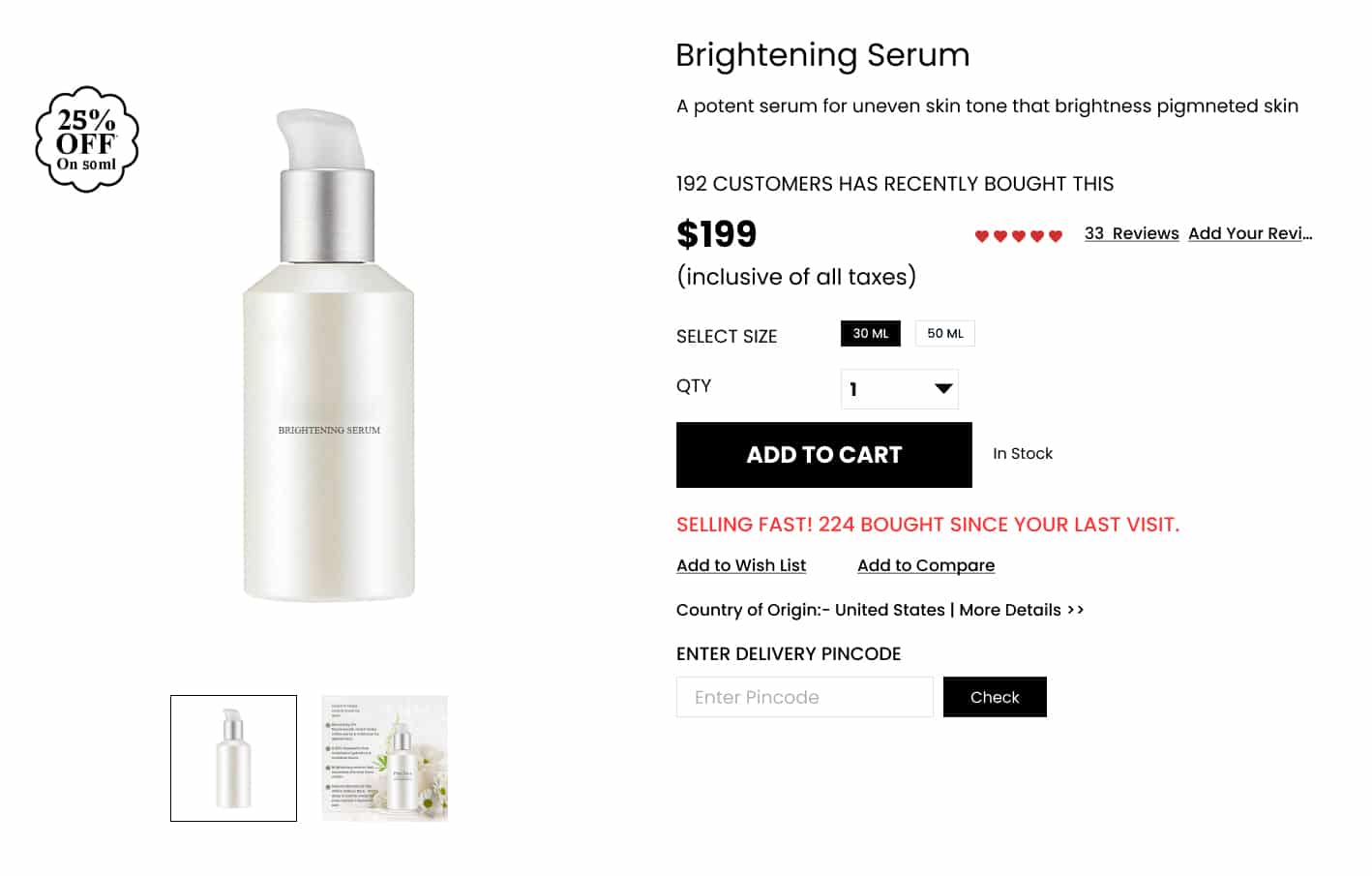 The Result
They found that using personalized real-time metrics just under the 'Add to cart' in combination with ratings and reviews encouraged shoppers to buy. This approach helped them improve purchase percentages by over 2%.
More about Social Proof – just for you
Explore our Social Proof resources — best practices, case studies,
videos, and more — to stay ahead of the curve.