Applicable Segment(s):
Fashion & Apparel, Speciality, Food & Grocery, Marketplace
Impacted Function(s):
Commerce
Solution Area:
Configurable AI
Affinity Biased Recommendations (Gender, Color, Theme)
Company
A major American designer and marketer of children's apparel.
The Challenge
Product recommendations should respect the user affinities towards certain characters, gender, and age. For instance, they didn't want to show boy's clothes to a baby girl shopper anywhere throughout the site.
The Approach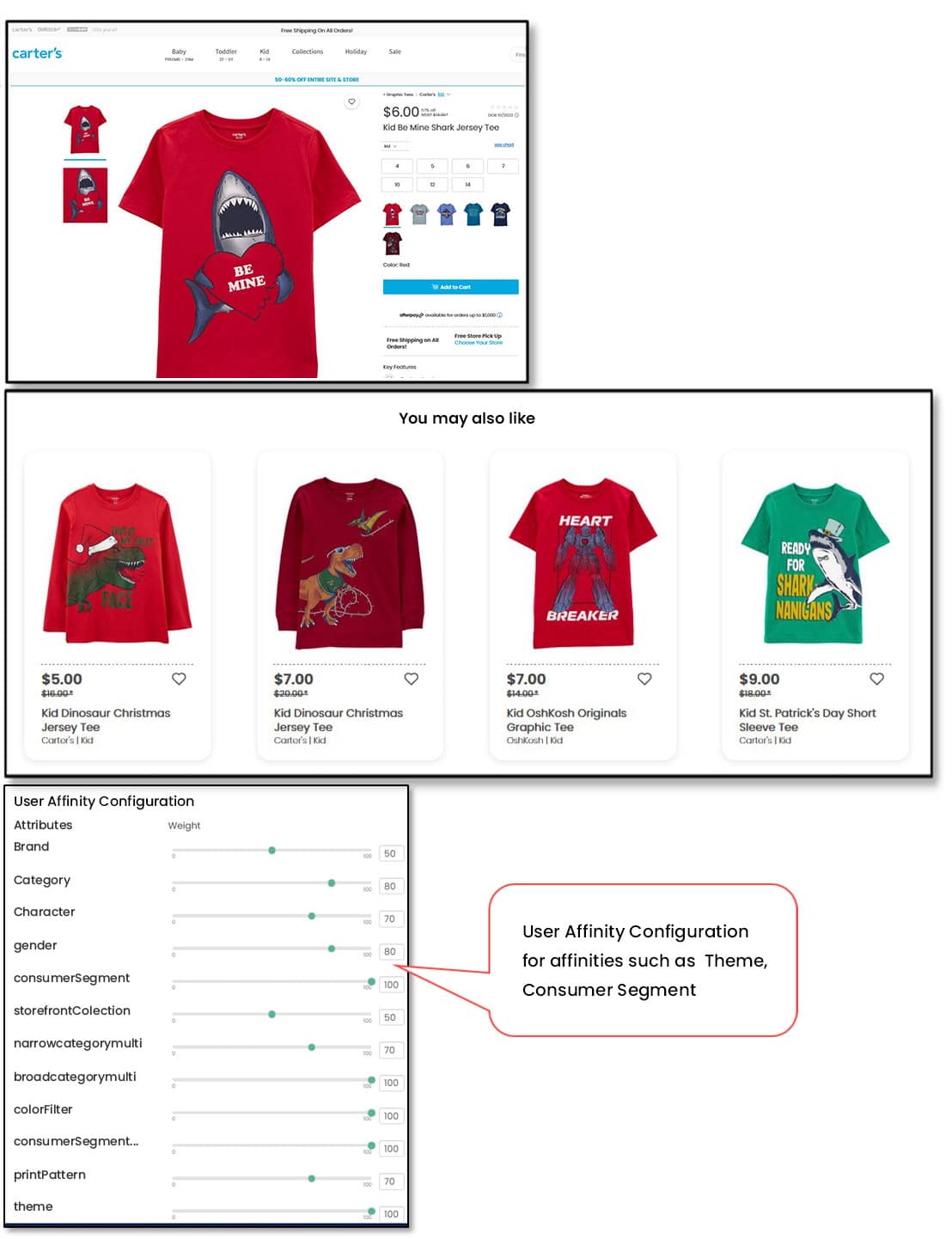 Although we already respect the 'likes' of the seed product with the ClickCP strategies, considering the Consumer Segment (age), and characters (Dinosaurs, Unicorns, etc.) was a challenge.
We requested the customer to include those product attributes to the feed and added weights to their user affinity configurations. The users who interact with a certain theme, or age, get recommended with the likes of those items.
The Result
3% lift to click-through rate
The ROI of Algorithmic Retail Solutions
Learn how our customers improved key business
metrics with our made-for-retail solutions.