Explore Algonomy
Webinars
Discover industry-leading content around personalization, marketing, data analytics, and more.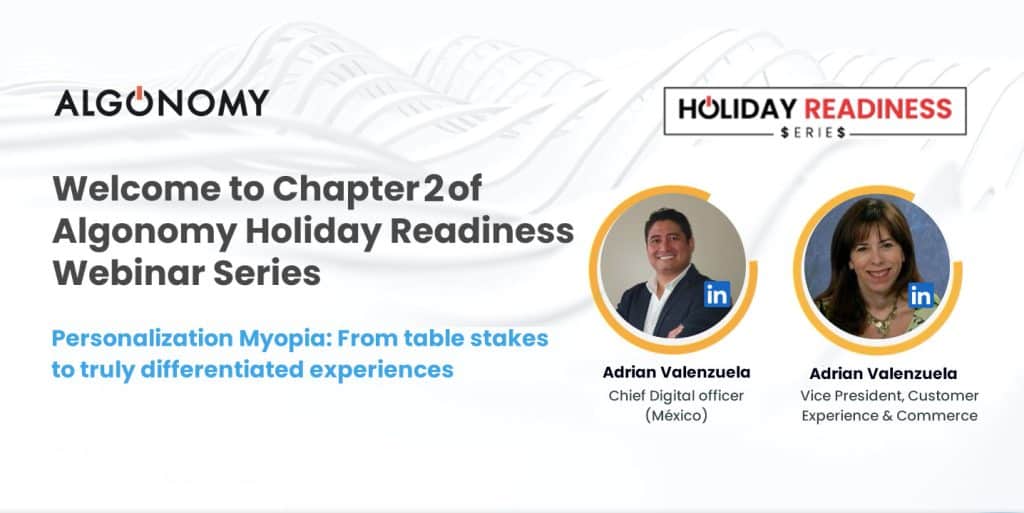 Personalization Myopia: From table stakes to truly differentiated experiences
The scope of Personalization has moved beyond the digital eCommerce world to cover all interaction points across the customer lifecycle. Learn from industry experts as they share insights on the growing importance of individualization of customer experience at every touch and talk about practical real-world examples of what excites customers.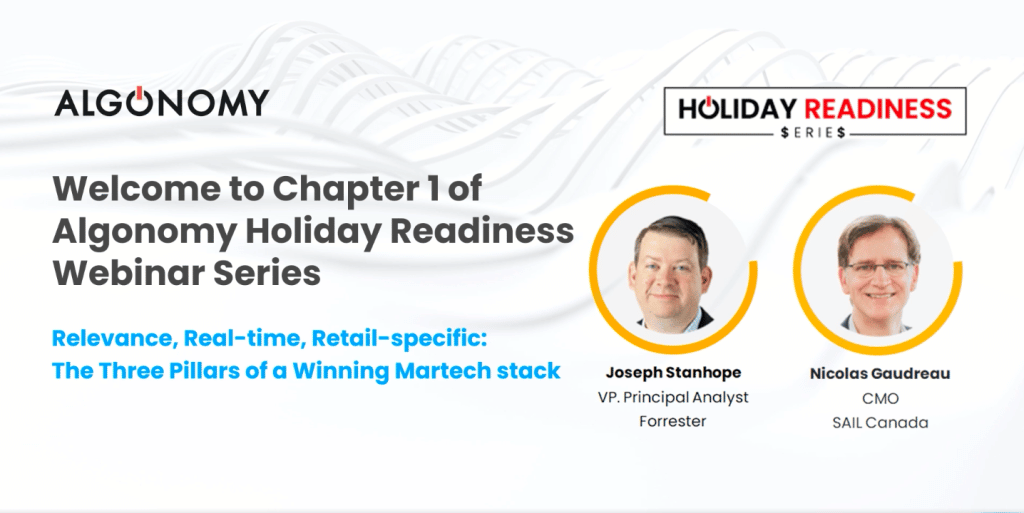 Relevance, Real-time, Retail-specific: Three Pillars of a Winning Martech stack.
Learn why your MarTech stack should be a priority this holiday season and not an afterthought and enhance 1:1 personalized and contextual interactions across touchpoints and channels to scale customer loyalty and LTV.