FORECAST²: Future-proof Your Retail Forecasting
Unleash the true power of data with accurate, agile, and scalable forecasting
Get a Demo
Build Thousands of Highly Accurate Forecasting Models in Just a Few Clicks
Achieve "Just-in-time" Inventory Management
Maintain the right amount of stock at any given time while considering exogenous factors such as consumer demand, exchange rate risk, competitor activities, minimum order quantities, and regulations.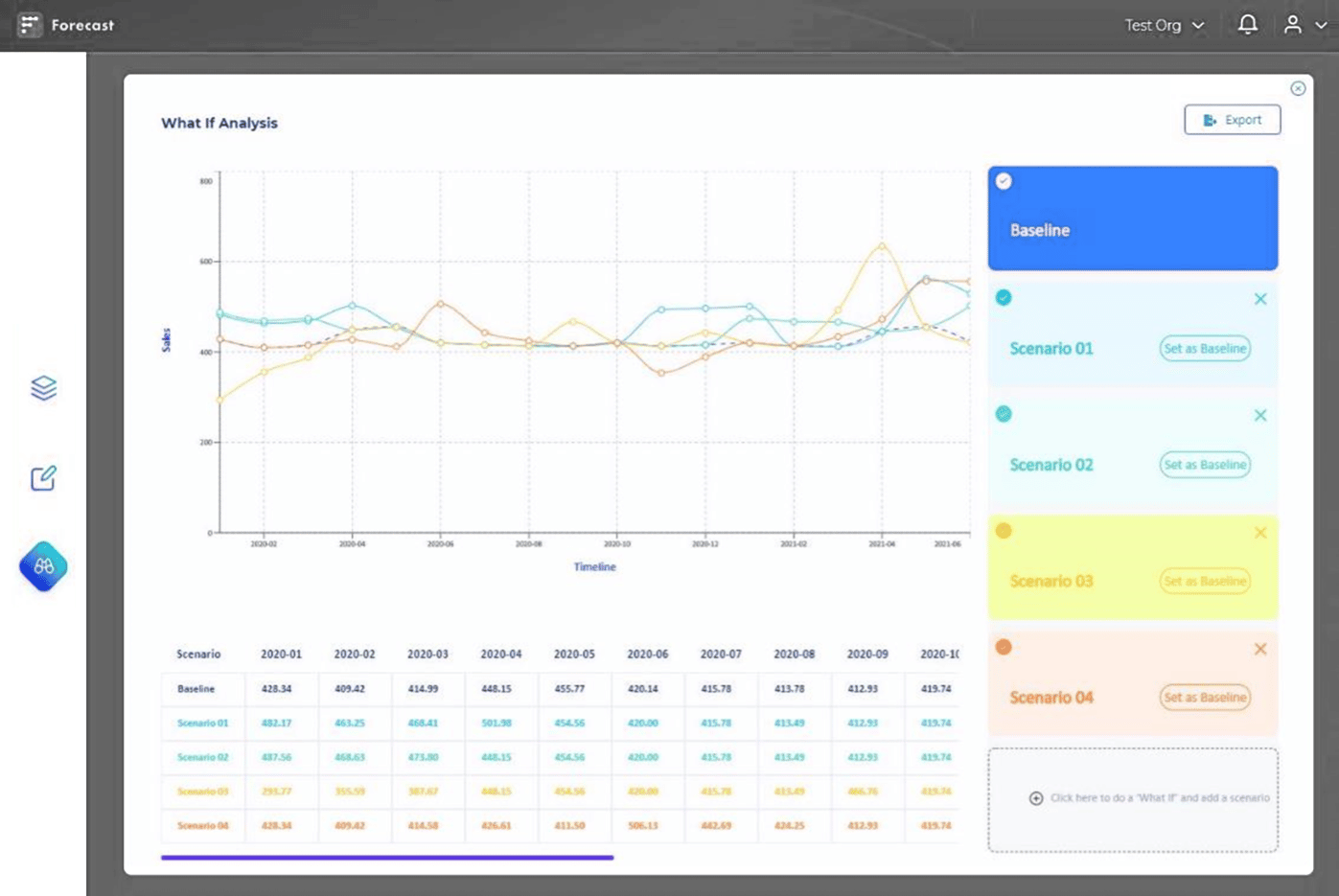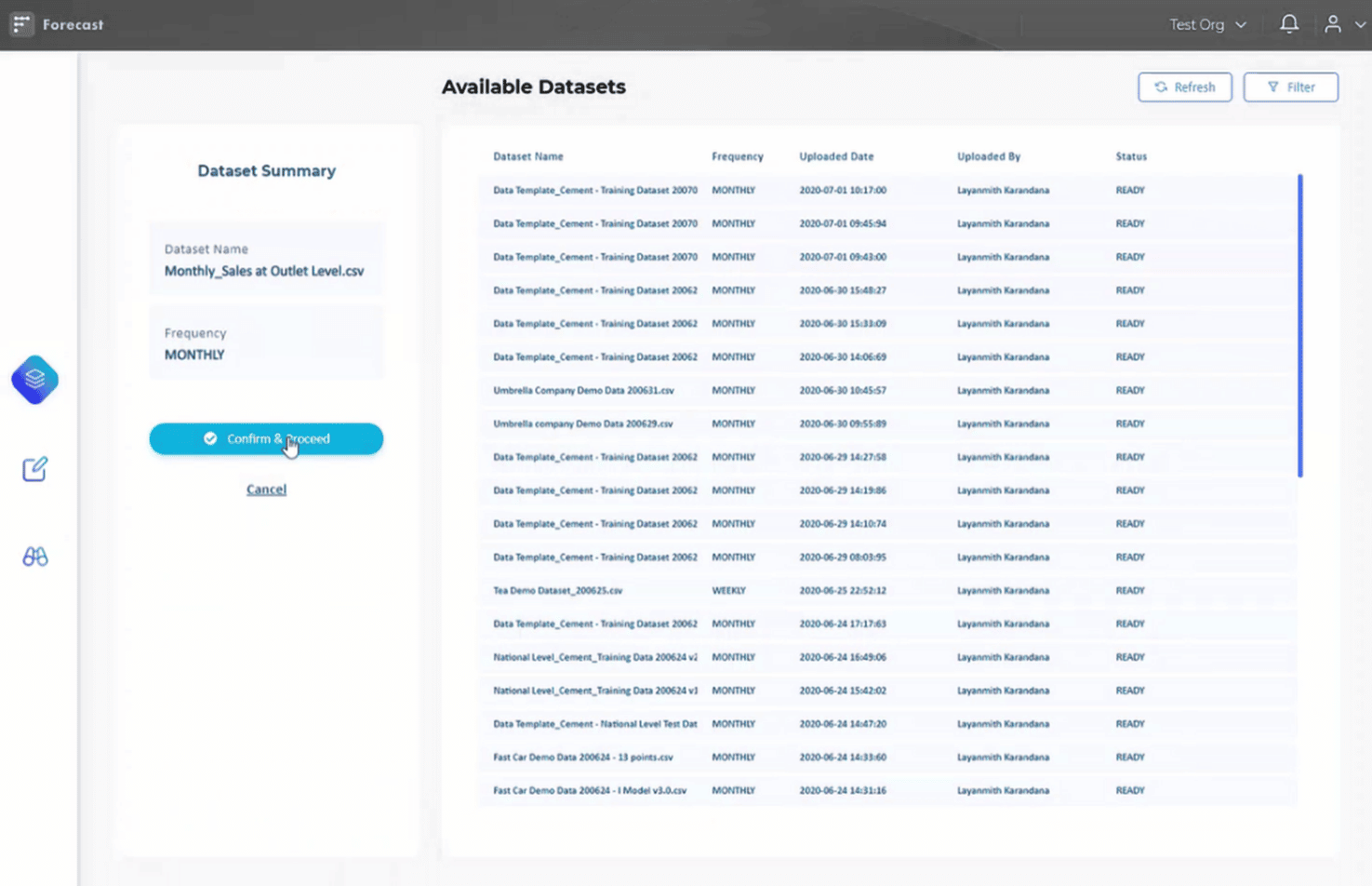 Optimize Distribution Resources
Optimize resources and reduce logistics cost by planning your resources intelligently, aligning demand forecast and inventory management strategy with your distribution resources to maintain a highly efficient distribution process. Quantify the Impact of Pricing, Advertising, or Even Rainfall
Build a profitable business by knowing exactly what to sell, to whom, at what time by planning your resources, managing your promotional activities and keeping abreast of your competitors. Drill down to the most granular level across outlets, distributors and retailers to calculate the precise impact of internal and external factors that drive your sales.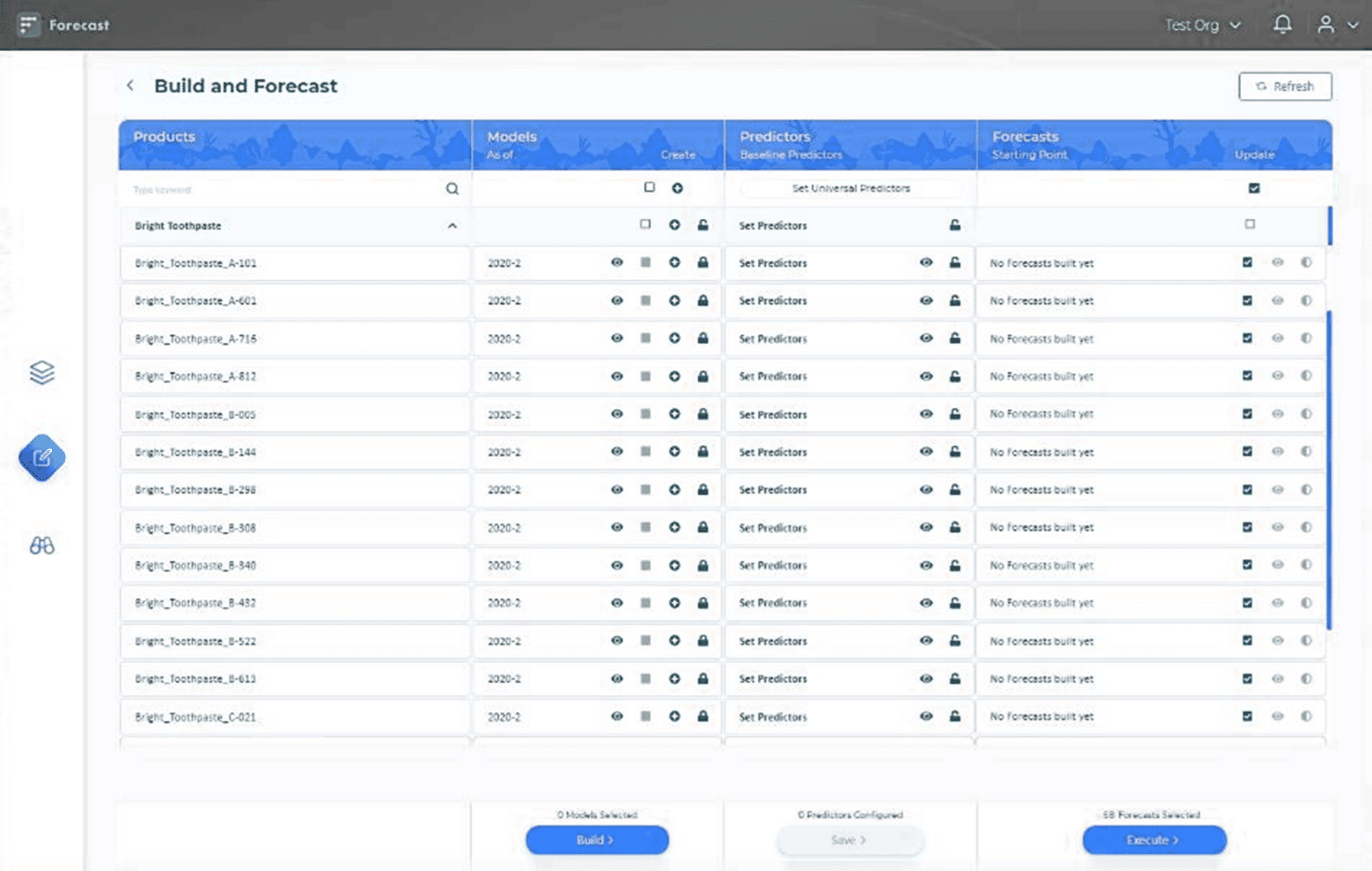 End to End Retail Forecasting Capabilities

What-if Analysis
Compare forecasts under multiple market scenarios.

Auto Build & Calibrate
Fully automated forecast generation with minimum manual intervention.

Simplified Integration
Self configuration and integration leading to faster setup.

Self Validation
Verify and evaluate your own forecasts without the help of a data scientist.

Multivariate Forecasts
Layered with external data such as weather and other factors inherent to each industry for greater accuracy.

Proprietary Algorithms
Highly customized algorithms allow personalized and company-specific demand forecasting and inventory planning.

Multiple Frequency Forecasting
Forecast as needed without limitations. Generate results by month, week, or even day.

Minimal Data Points
Build forecasting models using available data points as few as they may be.

Optimized Inventory Management
Consider fluctuating lead time based on historic variations and industry parameters for optimal inventory planning.
Draw Inspiration From Our Algorithmic Merchandising Resources
Explore our Algorithmic Merchandising resources — best practices, case studies,
videos, and more — to stay ahead of the curve.
Connect with one of our
merchandising experts to
explore the possiblities