Science has been playing an increasingly important role in marketing, not just in data science and analytics but also in psychology. People like to follow the majority and find comfort in numbers. We're influenced by what others are doing, and view a behavior or action as appropriate if we see others doing it as well. This is why we consult our friends when booking a vacation or buy products endorsed by celebrities.
However, research shows that the opinion of strangers influences us just as much as that of an expert or a friend. Which is why we care to read product or movie reviews, adopt new habits such as yoga, or have an instant inclination for NYT bestsellers. As a new meditator, this tiny message on my meditation app, that tells me others are practicing now, subtly nudges me to continue without doubting the process.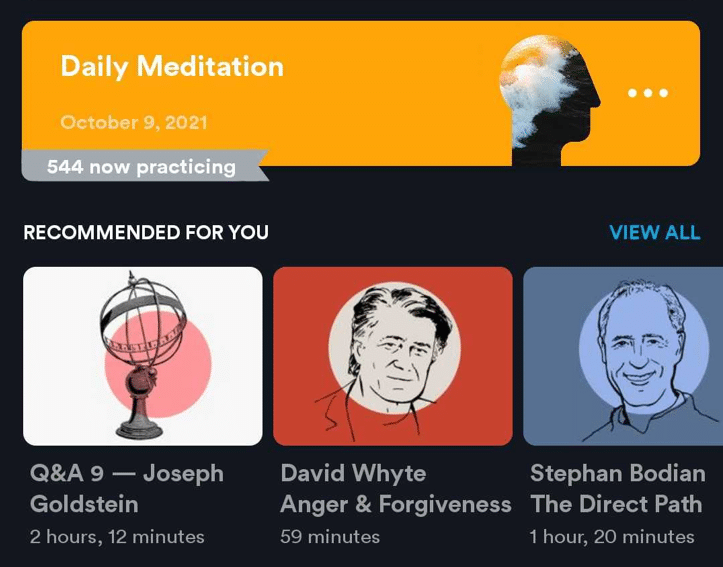 To help marketers and retailers leverage this powerful social phenomenon and make their eCommerce experience more compelling, we're introducing real-time social proof messaging. Online shopping is often cold and lacks experiential elements such as cues on what products others in the store are shopping for, or what mains and entrees other diners are ordering. Mid-funnel drops due to indecision are common, and social proof messaging is a small way to arrest these drops.
Timely social/urgency messaging helps shoppers decide, by signalling if the product they are viewing is in-demand. Retailers can easily customize the messaging and choose from real-time metrics such as number of views, purchases, add-to-carts, or even inventory levels of a given product. In addition, social proof messaging can be used on pages across the shopping funnel – home page, category pages, product pages, or even at the bottom of the funnel on add-to-cart pages.
Here are some sample messages you can show:
15 people bought this today
Selling fast – in 34 carts right now
Low stock – only 3 left and in 21 carts right now
On fire – viewed 67 times in the last 30 minutes
What's more, you can make the messages more personalized to a shopper. For example, '8 people added to cart since your last visit' or 'Popular with skaters – viewed 48 times in 10 minutes'.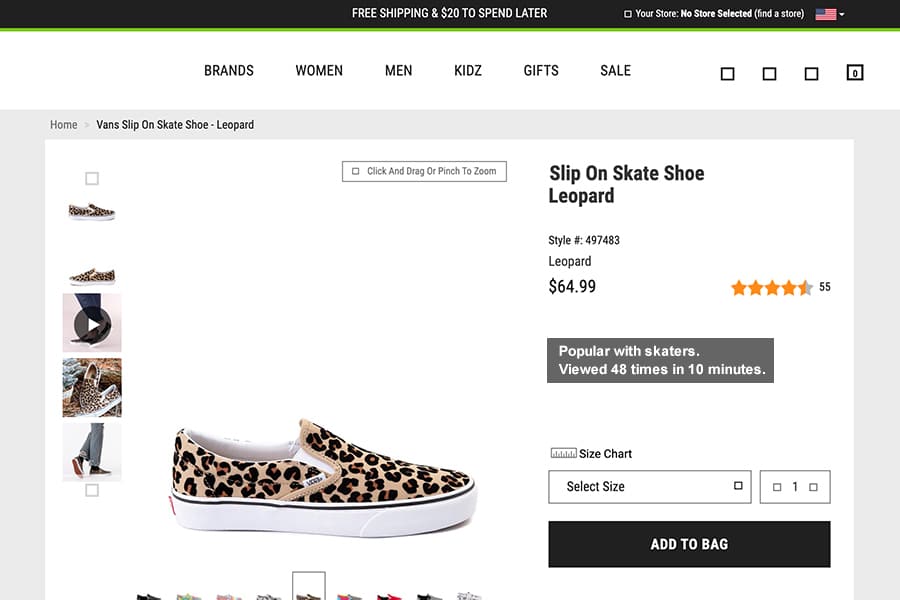 Creating a new message is simple and marketer-friendly, and no developers are harmed in the process. 🙂
All it takes is a few clicks and your knowledge of the customers.
Select a template from the library
Choose the design, colors, look and feel
Select the relevant segments, or even a geo-location or an attribute
Pick the pages to display it on, set thresholds for different metrics, and that's it!
Simple A/B testing allows marketers and merchandisers to test different messaging and metrics, locations and variations – and all of this without the need for any coding skills.
Watch how the set up works.
As they say, your customers are your best marketers – leverage the power of social proof to build conviction and grow sales.