Applicable Segment(s):
Speciality Retail, Fashion, Food & Grocery, QSR, Marketplace
Impacted Function(s):
Marketing
Solution Area:
Real-time CDP
Improving Cross Brand/Business Unit Engagement
Company
A multibillion dollar conglomerate based in the Middle East.
The Challenge
The Group is the master franchise for some of the leading international brands in retail, food & beverage, automotive, engineering, credit, etc.
The Group's marketing team did not have a centralized, group-level view of customers across different brands and business units (BUs). This hindered the team from driving cross-brand or cross-BU customer engagement.
The Approach
The Group used a Real-time CDP to centralize all their customer data - from 11 different data sources, cutting across 19 brands and 9 BUs.
The CDP's intelligence layer, supported by machine learning algorithms, helped create granular customer segments by creating centralized customer profiles across BUs and Businesses - to identify and enable cross-BU journeys.
With over 800 micro-segments across multiple brands, both the corporate and BU marketing teams were able to drive targeted cross-sell campaigns.
Below are examples of some high-impact campaigns:
Premium customers of the Group's home furnishing business were targeted with cross-sell offers for high-end consumer electronics products.
High-value retail shoppers were targeted as potential customers for a premium luxury car brand.
Automotive customers who bought premium cars and did not return for a paid service after the complimentary service were nudged into visiting the Group's third-party car servicing business that offers cheaper rates.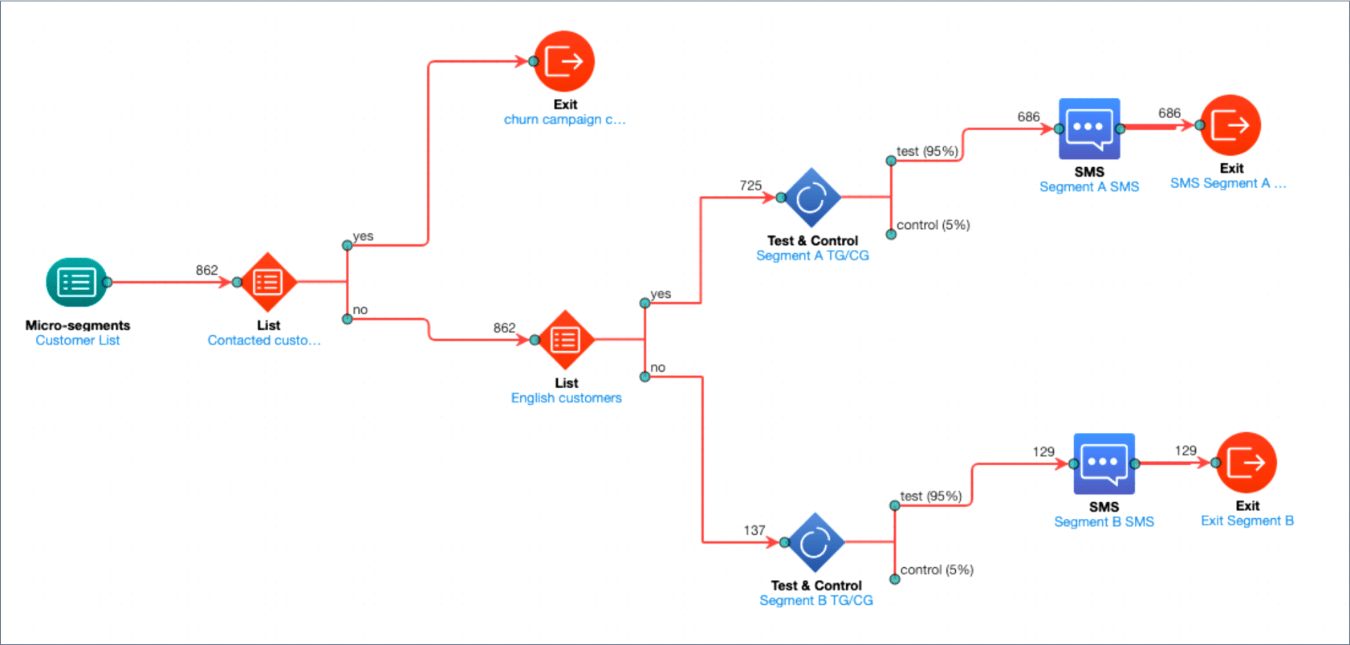 High-value retail customers targeted for automotive brands Cadillac and Ford
The Result
10% lift in cross BU/brand engagement
2% incremental revenues
The ROI of Algorithmic Retail Solutions
Learn how our customers improved key business
metrics with our made-for-retail solutions.